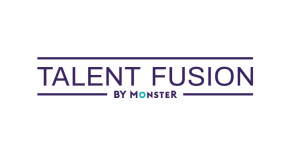 Mechanical Assembler at Talent Fusion US
Arvada, CO
Mechanical Assembler
Assemble mechanical parts, pieces or products using a variety of tools and equipment according to required specifications in a specific area of a production line in a manufacturing organization.
Duties and responsibilities
Read, interpret and follow basic blueprints, diagrams, engineering drawings, specifications, bills of materials, and other written instructions or procedures to accurately assemble equipment and products

Utilize hand held tools such as a hand held screw and drill gun

Maintain inventory of product in work stations

Perform quality work checks to insure the product meets quality standards

Identify product defects and complete appropriate documentation when defects are identified

Rework and/or repair assembled equipment and products according to engineering specification changes

Perform all work in accordance with quality standards and established  safety procedures

Maintain a clean and safe work area
Requirements
1-2 years mechanical assembly experience may be required

Basic reading skills. Must be able to follow directions

Basic computer navigation and utilization skills

Ability to perform work accurately and thoroughly

Ability to use thinking and reasoning to solve a problem and to think in such a way as to produce a new concept or idea

High attention to detail and self-motivation skills

Specific technical or vocational training or certification helpful; may be required to pass ruler test
Physical demands and abilities
Regularly lift 30-50 pounds

Regularly perform repetitive tasks

Regularly possess manual dexterity to put parts or pieces together quickly and accurately

Specific vision abilities required include close vision, distance vision, color vision, peripheral vision, depth perception, and the ability to adjust focus
16 - 20 /hour
Electronic / Electrical Assembler
What is this?