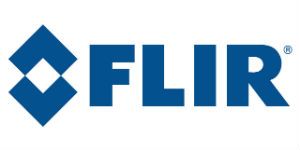 Mechanical Design Engineer at FLIR Systems, Inc.
Goleta, CA 93110
Be visionary
At FLIR, we have a simple but ambitious mission: to develop market-leading thermal and sensing technologies which enhance everyday life. From saving energy, to saving lives FLIR is making a real difference in our world.
Our products are used in a wide array of situations to rescue people in danger, detect criminals, conserve energy, navigate safely, provide security around the globe, and protect our environment.
We are looking for individuals who thrive on making an impact and want the excitement of being on a team that wins.
Job Description
Job Summary
Designs and analyzes mechanical systems, equipment, and packaging.   Conducts feasibility studies and testing on new and modified designs.   Provides design information for drafting for packaging documentation.
Duties and Responsibilities     

Develop mechanical, electrical and pneumatic designs for assembly, process tooling & Wafer Fabrication equipment
Interface closely with manufacturing engineering to maintain an understanding of production processes to ensure tool designs will be effective for applications.
Responsible for working with manufacturing to debug tooling if necessary and alter design features as necessary.
If required, provide estimates of costs and delivery schedules of tooling.
Maintain accurate design documentation per Indigo Systems procedures and practices.
Seeks understanding of latest technological developments in manufacturing to apply concepts to FLIR Corporation tooling requirements.
Must be able to work on a computer for extended periods of time and understand Computer Assisted Drafting Techniques.   ​
Requirements:
B.S in Mechanical Engineering required and up to 2 years of related experience in mechanical design with electronic circuit technology assembly processes
Solidworks 3D CAD solid modeling software and mechanical design practices experience required.
Must be a US Person: US Citizen or US Permanent Resident required
Knowledge & Experience In the following required:
Manufacturing and processing techniques
Fabrication methods - machining, extruding, casting, stereolithography, electroforming, finishing, etc.
Surface finishes - plating, painting, etc
Mechanical and adhesive fastening
Mechanical engineering design principles and theory
Stress/strain behavior
Heat transfer
Structural dynamics
Finite Element Analysis (FEA), ANSYS or Solidworks
Three-dimensional visualization ability
Applicants must be either a U.S. citizen, U.S. national, legal permanent resident, asylee, refugee or must be eligible to apply for and obtain the appropriate export control license from the U.S. Departments of State or Commerce
FLIR and all of our employees are committed to conducting business with the highest ethical standards. We require all employees to comply with all applicable laws, regulations, rules and regulatory orders. Our reputation for honesty, integrity and high ethics is as important to us as our reputation for making innovative sensing solutions.