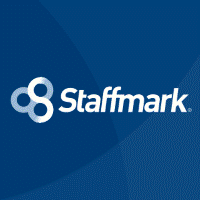 Mechanical Design Engineer - Tooling, TWT from Taylor Winfield Technologies
Youngstown, OH
JOB TITLE: Mechanical Design Engineer - Tooling
DEPARTMENT AND BUSINESS: Taylor-Winfield
POSITION REPORTS TO: Engineering Manager & Project Engineer
DIRECT REPORTS: 0
EXEMPT OR NON-EXEMPT: Exempt
JOB SUMMARY:
The Mechanical Design Engineer position requires experience in machine design and analysis to work in a team environment in the design and manufacture of Automated Industrial Machinery. The position also requires knowledge of general machine operation, manufacturability of materials and designs, and the ability to design for Assembly and Manufacture. The Mechanical Design Engineer will focus on Work Holding and Tooling design. The successful candidate will be technically oriented with strong oral, written and interpersonal communication skills. The position requires the following knowledge, skills and abilities.
MAJOR AREAS OF RESPONSIBILITIES:
Design calculation and analysis
Design/arrangement drawings
Detail/manufacturing drawings (Fabrication and Machining)
Verifying of design and detail drawings
Assembly floor and vendor/machine shop support as required
Author and publish Maintenance and troubleshooting manuals
Minimal travel to customer locations
Customized and Specialty Workholding and machine tooling.
Optimize tooling designs for setup, adjustability, centering and compensating.
Design for multiple forming, forging and holding applications.
Design for contoured and standard tooling.
MINIMUM QUALIFICATIONS:
Bachelor's or Master's in Mechanical Engineering
Experience in machine design, stress and deflection calculations, material selection, purchased component sizing, design through detail drawings and Bills of Material
Knowledge of Finite Element Analysis
Experience with Industrial Robots, tooling design, welding, induction heating and heavy material handling is a plus.
Troubleshooting experience (Shop testing, Site Commissioning and Start-Up)
Proficient in Microsoft Office products
Working knowledge of Geometric Tolerancing, Weld Sizing and Fits/Finishes
Strong interpersonal, communication and organizational skills
Prior use of 3D CAD software
PREFERRED QUALIFICATIONS:
Experience with SolidWorks
3-5 Years Work Experience
Experience with Draw back or hold down tooling.
Essential Physical Functions Needed:
Primary Work at a computer station.
Regular/Frequent standing, walking, kneeling, and squatting
Exposure to fumes, noise, and changes in temperature
May require hands on work with basic hand tools
Equipment Used:
Computer
Calibers
Micrometers
SolidWorks
AutoCAD
MS Office products