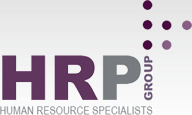 Mechanical Design Engineer at HRP Group
Wicklow, Wicklow
Mechanical Design Engineer
Our client, an export focused manufacturing company, is looking for a talented and motivated Mechanical Design Engineer to join their Engineering team.
THE ROLE:
Responsible for the design and development of noise control solutions for industrial projects in conjunction with the Contracts Manager
Detail on site initial design and specifications and produce full set of CAD drawings for each project
Use analytical skills to quickly assess the project requirements and design the optimum solution
Plan and lead the design phase of new projects ensuring the project meets schedule requirements
Responsible for the production and management of the mechanical drawings for each project
Assist in the management of the installation process and the procurement of requisite solution items.
Track and report progress as required against project deliverables
REQUIREMENTS:
Must have as a minimum a 3rd level qualification in Mechanical Design Engineering, ideally Honours Level Degree
A minimum of 5 years of relevant experience working in an industry sector where CAD and BIM were essential, along with engineering and project management practices. Solid works experience also desirable.
Good knowledge of working in a project deliverables environment
Understands the typical project life cycle from concept through to qualification and has proven experience in this area.
Contact louise@hrpgroup.ie for more info