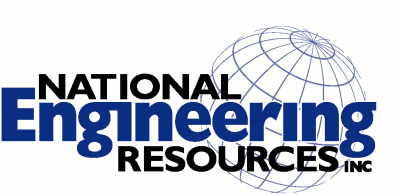 Mechanical Designer/Drafter at National Engineering Resources, Inc.
Charlottesvle, VA 22901
Mechanical Designer
Our client is a world-wide industry leader and offers a challenging work environment and opportunity to develop technical advanced equipment. You will contribute to new product design and development using SolidWorks to design parts and assemblies, create production drawings, and manage parts list. Direct hire position in Shenandoah Valley.
Responsibilities
Originate, develop or modify product designs from conception to finished manufacturing documentation assuring quality, manufacturability, functionality, serviceability, and cost has been considered.
Creates engineering documentation including SolidWorks modeling, fabrication and purchase drawings
Perform design simulation using ANSYS
Using independent judgment and product knowledge, translates engineering/marketing intent into easily understood manufacturing documentation.
Develop original designs or adaptations of current products, requiring some HVAC industry specialized design drafting and experience.
Requirements:
Vocational/Technical Certificate or A.A.S. degree in design/drafting
1+ years of related experience
Solid understanding of manufacturing practices and processes
SolidWorks 3D Modeling experience
Experience with sheet metal design is preferred
26 - 38 /hour
Mechanical / Electrical Drafter
What is this?