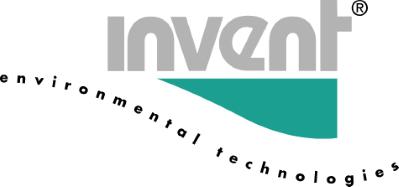 Mechanical / Electrical / Maintenance–Field Service Technician at INVENT Enviromental
Cedar Grove, NJ 07009
Mechanical / Electrical / Maintenance–Field Service Technician
Company: INVENT Environmental Technologies, Inc.
Career Level Required: Mid-level
Location: Cedar Grove, NJ
Job Status: Full Time
Job Type: Employee
Experience Level: 2+ to 5 years
Required Education: High School Diploma or Higher
Required Travel: 50%
Contact Information: personnel@invent-et.com
Company Description:
INVENT Environmental Technologies, Inc. pursues the objective of developing and marketing superior engineering and processes worldwide; which serve to protect and preserve our environment. Currently we focus on the area of industrial and municipal wastewater treatment. Our product range extends from supplying tailor-made stirrers and bio-aeration systems to providing sophisticated turn-key systems.
Job Description:
We are looking for an experienced, energetic, self-motivated Customer Service Technician to perform duties required for the production, delivery, and service of wastewater treatment projects. This individual will work in an administrative and hands-on mechanical position. The position requires verbal communication skills with both clients and colleagues. Strong communication and English skills (reading, writing and speaking) is a must. Expertise in MS Office applications is required. The candidate must have at least a high school diploma, vocational/trade school diploma/certificate is a plus. Field experience and mechanical skills are required, preferably in the wastewater treatment industry. Frequent travelling to job sites and other branch offices is a requirement of the position.
Job Responsibilities
Warehouse and Office Operations Management
Oversee Receiving, Warehousing, Shipping and Maintenance
Manage Inventory and Reconcile with ERP System
Manage Tools and Service Equipment
Move Goods by use of Forklift
Product Assembly
Manage Quality Assurance Procedures
Ensure that all Safety, Hygiene, and Security Standards are Followed
Customer Service
Technical support (Internal and External)
Service / Warranty Administration
Complaints Handling
Reporting
Field Service
Installation Supervision/Installation/Service of INVENT Products

Ensure that the products are installed and used properly
Complete daily reports and forward to Customer Service Manager
Examine equipment on site and ensure compliance with specifications

Promptly communicate potential risks to Customer Service Manager.
Acquire a detailed knowledge of INVENT product
Conduct Customer Training On-Site
Comply with all Required Safety Regulations.
Required Skills
High School Diploma, Vocational/Trade School Diploma/Certificate is a Plus
Experience in Mechanical Assembly and/ or Repair of Mechanical Equipment Required
Electrical Experience with 3 Phase Electrical Motors and Controls is a Plus
Strong Analytical Skills and Ability to Make Quick Decisions
Strong Interpersonal Skills with Team and Customers
Strong English Skills (Reading, Writing and Speaking) for Customer Training and Reporting.
Comprehension of Drawings, Product Manuals and Project Specifications.
Detail Oriented with a Focus on Quality Work
Ability to Communicate with the Team and be a Team Player.
Ability to Follow Required Safety Procedures and Regulations.
Strong IT and MS Office Software Knowledge
25.98 - 25.98 /hour
Field Service Technician
What is this?