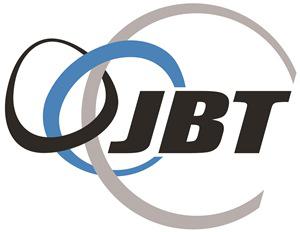 Mechanical Engineer II at JBT Corporation
Orlando, FL 32809
John Bean Technologies Corporation (JBT) is a leading global technology solutions provider to high-value segments of the food and beverage industry with focus on proteins, liquid foods, and automated guided vehicles. JBT designs, produces, and services sophisticated products and systems for multi-national and regional food companies through its FoodTech segment. JBT also sells critical equipment and services to domestic and international air transportation customers through its AeroTech segment.
JBT AeroTech manufactures and services airport ground support equipment (plane de-icers, aircraft tow vehicles and cargo loading systems), airport gate equipment (Jetway brand), and military equipment.
The Mechanical Engineer II position works closely with Engineers and Designers to prepare designs of a complex nature. This role performs analysis of designs and prepares supporting documentation; plans, develops and coordinates schedules of projects.  You will works with other departments and personnel at all levels to complete assigned tasks.
Create solutions for basic design or application problems.

Create designs and all related support documentation.

Conduct prototype and product testing at the component and subsystem level. Assist with system level testing.

Conduct design reviews.

Works under general supervision.

Relies on experience & judgment to plan & accomplish assigned goals.

Operates with broad latitude for independent creative work.

Manages small engineering projects and design efforts.

Assist less experienced Designers and Drafters.

Researches problems of limited scope and complexity to provide potential solutions.

Researches, designs, evaluates, installs, operates, and maintains mechanical products, equipment, systems and processes to meet requirements, applying knowledge of engineering principles.

Prepares mechanical designs on computer workstations.

Assists drafters and designers in developing the design of products using drafting tools or computer-assisted design (CAD) or drafting equipment and software.

Works closely with other engineering disciplines and supports manufacturing to resolve production problems.

Works with vendors on new component requirements or component failures.

Assist in selecting vendors and specifying components.

Interacts with customers at a basic level.

Support manufacturing and sourcing.

Investigates equipment failures and difficulties to diagnose faulty operation.

Oversees installation, operation, maintenance, and repair to ensure that machines and equipment are installed and functioning according to specifications.

Other projects and responsibilities may be added at the company's discretion.
Education and Experience:
Bachelor of Science in Engineering

Minimum of 3+ years relevant engineering experience

Manufacturing related experience or manufacturing related internship preferred

Working knowledge of specific JBT products and applications preferred

Some knowledge of competitor products preferred
Additional Training:
In-house training on JBT product operation, JBT work instructions and work aids

Various software packages as required

Unigraphics NX11.0 and Teamcenter 10.0
Specialized Knowledge, Equipment, and Applications:
General understanding of relevant engineering principles

Read, interpret & prepare applicable technical information & suggest design/process changes to ensure simple, functional & cost-effective results

Good understanding of mobile equipment design criteria  

Ability to apply technical information and instructions in the completion of assignments under limited guidance from responsible engineer(s)

Demonstrated ability to lead and mentor other designers and engineers as required

Demonstrated ability to Plan own daily and weekly activities and report on progress
Working knowledge of Solid Modeling and Drafting principles

Functional knowledge of Computer Aided Design (CAD) systems; UniGraphics NX 8.5, Pro-E, Solid Works, Master model design concept, must be able to create 3D CAD models and perform solid model manipulation

Functional Knowledge of design databases such as Teamcenter database 8.3

Knowledge of Geometric Dimension and Tolerance (GD&T)

Knowledge of Concurrent Design and Design Collaboration principals

Knowledge of MRP/ERP systems and bills of material

Strong knowledge of PC operations and Microsoft Office products

Knowledge of Engineering Department procedures and standards

Mechanical — Knowledge of complex machines and tools, including their designs, uses, repair, and maintenance

Production and Processing — Knowledge of raw materials, production processes, quality control, costs, and other techniques for maximizing the effective manufacturing and distribution of goods

Mathematics — Strong analytical ability required. Ability to apply advanced mathematical principals to analyze and solve issues

Language Skills — Ability to read, analyze and interpret general business periodicals, technical journals, regulatory documents, customer specifications and other relevant documents

Ability to write reports, business correspondence and procedures

Ability to effectively present information and respond to questions from internal and external customers

Ability to meet performance goals and objectives

Time management skills (Emphasis on planning and organizing assigned projects)

Ability to estimate and track cost implications of projects

Capable of complex analytical reasoning

Ability to work productively and cohesively in a diverse and multicultural environment
OTHER INFORMATION
Special Information (Travel required, physical requirements, work environment, supervisor responsibilities, safety and so on):

Work Environment- Primary work location will be in an office environment. Frequent and extended visits to the assembly line and test area will be required. Limited domestic and international travel may be required. Visits to heavily congested outdoor work environments such as airport ramps will be required.
Physical Demands- Typical daily work environment will consist of long hours in an office environment and continuous computer use. Frequent short term visits to manufacturing and test areas will result in exposure to high noise levels and an increased awareness of congested work spaces and the exposure to potentially hazardous work environments normally associated with heavy duty manufacturing activities.   Operation and testing of JBT equipment will require climbing ladders, exposure to significant heights, exposure to confined and small work areas, exposure to high and low temperatures and exposure to harsh outdoor weather conditions in all climates. Operating JBT equipment will require safe driving skills. Valid driver license required. Repair and troubleshooting equipment may require heavy lifting.
Supervisor Responsibilities - No direct reports.
Type of Supervision Position works under: (close, moderate, minimal) - This position will work under supervision of the Engineering Manager and or Senior engineers. The individual will be self motivated and expected to work independently or in team environments to complete projects and designs. The individual will be expected to use previous experience and solid engineering practices to produce creative and innovative designs that meet and or exceed requirements. Demonstrated ability to work with multiple priorities and schedules.
Errors- Creation of test plans, specifications, design reviews, design validation, and external certification will be heavily utilized to identify any design or process deficiencies prior to design release. Well defined and executed strategies and procedures will be required to prevent errors which could result in safety issues, schedule delays, cost overruns, and warranty expenses.
Relationship Responsibilities- Regular communication with internal and external customers, design teams, and management. Regular communication with vendors and outside service providers.

Maintain proper housekeeping and safety standards by properly using protective equipment, safe operation of all machinery, tools, and equipment as well as following safety rules at all times.
This job description is a general description of essential job functions. It is not intended as an employment contract, nor is it intended to describe all duties someone in this position may perform. All employees of JBT AeroTech are expected to perform tasks as assigned by supervisory personnel, regardless of job title or routine job duties.
ABOUT JBT AEROTECH
We believe that work should be fun as well as challenging. That's why the company offers the best of both worlds - the growth potential of a company with a developing technology that is unique in its field, plus frequent company-sponsored events and a competitive benefits package that includes medical, dental and vision coverage + a 401K plan.   
AN EQUAL OPPORTUNITY EMPLOYER
It is the policy of JBT Corporation to provide equal opportunity for qualified persons and not to discriminate against any applicant for employment because of race, color, religion, national origin, sex, sexual orientation, gender identity, age, disability, veteran status, citizenship, or any other characteristic protected by federal, state or local law at the JBT Corporation location to which this application is submitted. In addition, as a Federal Government contractor, JBT Corporation is an affirmative action employer. If you require accommodation during the application process, please contact the local Human Resources department. EOE-Females/Minorities/Protected Veterans/Individuals with Disabilities
If you have a disability or impairment that prevents you from completing the online application, please seek the assistance of your local employment services agency. JBT maintains active relationships with local employment services agencies, and they have pledged their support in assisting any applicant needing help in applying. To find information on agencies throughout the United States, please go to www.careeronestop.org
You may also call Megan Centers at 844-286-4524 if your disability or impairment prevents you from applying online. NOTE: Do not use this number unless you need assistance because of a disability or impairment. The personnel attending this phone line will not be able to give you a status update regarding your application and will not be the individuals making a decision regarding your employment.