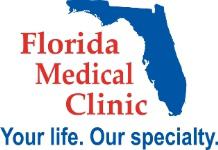 Medical Assistant -Bilingual Full-time* at Florida Medical Clinic
Wesley Chapel, FL
Florida Medical Clinic, LLC
Job Description
Job Title:                    Medical Assistant-Bilingual
Reports to:                 Office Supervisor
Department:              Neurology
Position Level:           5
Job Summary:    Assists providers and manages clinical functions in the department.
 Essential Functions of the Position:
Completes the start of day processes

Unlocks cabinets and doors
Powers up equipment
Logs on all work stations in exam room and work area
Sets up medical supplies and equipment for the day

Properly room patients

Takes and records vitals
Confirms information required by provider is present (labs, hospital records, etc.)
Updates IEHR (allergies, medications, history, etc.)
Assists in following appointment schedule
Prepares exam room
Prepares patient for examination or treatment
Obtains informed consents and ABN as necessary
Notifies provider when patient is ready

Assists provider during examination and with treatment
Performs diagnostic studies and treatments as ordered by the provider

Administers injections and immunizations and records them in IEHR
Obtains consents
Prepares specimens and requisitions for lab courier
Performs tests

Enters charges for services rendered by the medical assistant
Cleans and sterilizes instruments and medical equipment
Processes medication requests per provider

Handles medication refill requests
Obtains prescription overrides and prior authorization when needed

Addresses and handles all tasks, as well as monitoring provider's tasks
Handles patient calls:

Returns messages
Notifies patients of test results and instructions from provider
Schedules follow up appointments
Makes follow up calls to check on patients post procedure as indicated by provider or office protocol
Triages patient calls and needs

Distributes, reviews, and teaches patient education
Organizes and maintains sample and supply closets
Assists provider with completion of forms requested by patients
Prepares e-charts prior to visit

Acquires all medical records necessary for visit
Makes sure all ordered tests have been performed and results are present
Confirms authorization has been obtained if required
Reviews chart and drug inventory to ensure drug is available
Completes the end of day processes

Maintains medical equipment; ensures all equipment is calibrated, cleaned, sterilized and charged
Collects red bags as necessary
Monitors and replaces sharps containers when needed
Stocks exam rooms
Cleans and sanitizes exam rooms
Empties HIPAA container into destruction bin
Logs off of all work stations including exam rooms
Locks all cabinets
Additional Responsibilities:
Maintains an organized and clean work area
Participates in maintenance of clinical supplies
Performs other incidental and related duties as required and assigned
Physical and Mental Demands:
Physical requirements

Able to stand or walk for long periods
Use of proper body mechanics

Normal concentration and normal complexity of decision making
High level verbal and written communication skills
Above average ability to manage multiple tasks simultaneously
Occupational Exposure:
High risk exposure to bloodborne pathogens and chemical hazards
Job Qualifications:
High school graduate or GED equivalent
Strong customer service orientation
Completion of MA certification program preferred
Strong team player
Basic computer proficiency
15 - 19 /hour
Medical Assistant
What is this?