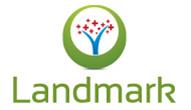 Medical Assistant at Landmark Health
Blue Ash, OH 45242
Do you want to make a difference in healthcare?
Landmark Health was created to transform how healthcare is delivered to the most medically vulnerable members in our community.  Our medical group provides home-based medical care to chronically ill patients, many of whom are ill-equipped to navigate our overwhelming healthcare system.  
Because many of our patients are frail and elderly, we deliver care primarily in their home. Our Program is offered to eligible patients at no incremental financial cost. We are not a fee-for-service practice; we benefit economically only if we deliver high-quality patient outcomes and satisfaction. As a result, our clinical teams can spend quality-time caring for a smaller number of patients, giving all patients the space, respect, compassion and care they deserve.
At Landmark, our interdisciplinary teams collaboratively manage our complex patient panels. These teams are led by Physicians, Nurse Practitioners, and Physician Assistants, with supporting care provided by RN Nurse Care Managers, Social Workers, Pharmacists, Behavioral Health, and other employed team members.
Join Landmark to be part of a growing company full of purpose-driven, action-oriented, and compassionate team members working to dramatically transform healthcare for our communities.
The Medical Assistant is a pivotal member of the Landmark Interdisciplinary Team. As an MA at Landmark, you will use your people skills and caring personality to assist patients with care coordination needs, help close gaps in care, and conduct telephone-based clinical surveys and assessments. You may also visit patients in their home to conduct clinical tests within your scope of responsibility.
• Support Landmark physicians, advance practice providers, and nurses to manage scheduling, logistics, and other important operational and clinical tasks.
• Visit assigned patients in their home to deliver high quality care.
• Document and report on tests undertaken and results.
• Administer clinical tests within your clinical scope.
• Draw on your critical thinking, clinical experience, and your determination to coordinate with and support patients, Landmark team members, and partner providers in the community.

The position is office-based, and field based, depending on the task at hand.

• High school diploma or equivalent; MA certification preferred
• Experience as a medical assistant in a physician office setting
• Preference given to candidates with geriatric experience
• Openness to various responsibilities and flexible in assignments
• Excellent communication and outstanding patient communication
• Comfortable with being a part of a team and working independently including driving and visiting people in their homes