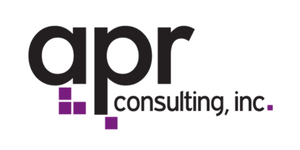 Medical Assistant at APR Consulting, Inc.
Canton, MI 48187
APR has been engaged to identify hard working Medical Assistant.
LOCATION: Canton, MI 48187
CONTRACT: Temp-to-hire
DESCRIPTION:
Job Summary
Performs routine and basic front and back office duties, to include phones, data entry, and assisting in the examination process of patients under the direction of a physician. Interviews patients, measures vital signs and records information on patients' charts, draws and collects blood samples from patients, prepares specimens for laboratory analysis, and conducts a variety of diagnostic tests.
Essential Duties and Responsibilities
• Performs routine procedures to obtain claimant's medical history, record vital signs and complete lab requisitions
• Performs standard diagnostic procedures accurately, efficiently, and with the highest quality including but not limited to: 12-lead electrocardiograms, proficient venipuncture, and preparation of lab specimens for laboratory courier, pulmonary function test (PFTs), arterial flow Doppler studies, and other clinical diagnostic studies assigned to meet the needs of the organization
• Performs housekeeping functions such as: changing exam room table paper, upkeep of cleanliness of the entire office (exam rooms, bathrooms, waiting area, front office, lab room, etc.), ensuring all equipment is clean and presentable
• Chaperone during an examination
• If fluent in other languages, assist claimants and providers with translation of questionnaire forms or during evaluation, as necessary
• Other duties as assigned to meet the needs of the organization
ADMINISTRATIVE JOB DUTIES AND RESPONSIBILITIES:
• Responsible for front office duties such as: answering telephones, scheduling and confirming appointments, preparing schedules, data entry (including referral contracts, post appointment information), and filing
• Data entry and review of computerized worksheets manually completed by claimants
• Reviews and edits reports in proprietary software application to ensure accuracy in context, grammar,
• spelling, and consistency. This will be accomplished through review of computerized worksheets, doctor's notes, and verifying information through dialogue with physician
• Review each exam report for accuracy prior to submission to the physician for final review and approval
• Assists in the retrieval of diagnostic tests for scanning into propriety software application
• Interfaces with operational teams and assists in the provision of medical records
• Works with providers and operational teams to ensure reports are submitted timely and accurately
• Assist in the preparation and delivery of reports for all lines of business
• Other duties as assigned to meet the needs of the organization
Competencies:
• High level of detail by the ability to identify mistakes or inconsistencies in medical reports and clinical diagnostic tests
• Excellent verbal and written communication skills
• Knowledge of medical terminology and its applications
• Knowledge of EMR and MS Office Suite software applications
• The ability to organize plan and coordinate multiple tasks with a high sense of urgency and follow-
through
• Ability to work both in a team environment as well as independently
• Exceptional Customer Service skills that will enhance the interaction with the providers, operational teams and clients
• Must be able to multi-task in a fast-paced environment
• Ability to demonstrate an understanding of applicable policies and procedures. Ability to maintain conditions that ensure a healthy and safe working environment
• Works well with people; team builder
Education and/or Experience: (includes certificate & licenses)
• High School diploma, or equivalent (GED)
• Associate degree in Medical Assisting and/or graduation from an accredited vocational Medical Assistant program, and/or military equivalent
• Medical Assistant Certification/Registration or meet state requirements
• 1 to 3 years of medical assistant experience
• CPR certification required
• Technology driven medical data entry system experience or related computer data entry
• Experience in Occupational Medicine clinic, General Medical, Internal Medicine work environment preferred
• Phlebotomy certification preferred
• First Aid certification preferred
• Must be able to successfully pass National Agency Check with Inquiries (NACI) backg