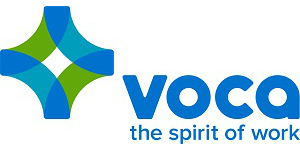 Medical Assistant - COVID Mobile Testing Sites at Voca
Portland, OR
Voca Health 
has immediate openings available for Medical Assistant  professionals in
Portland, OR
!  If you are interested, please forward your resume to Marcus Olivera at marcus@myvoca.com and call 952-303-8117. Thanks!
Assignment Details Department Specific Information:
This position will be supporting COVID-19 testing efforts at mobile vaccination & testing sites, as well as, assist with COVID-19 testing projects.
Job Description:
The Medical Assistant provides a wide range of clinical and non-clinical support duties as part of the medical care team.
The team includes various providers, residents, fellows, technicians, as well as additional learners and professionals within in the practice.
The person in this position functions within the Medical Assistant Scope of Practice and adheres to the MA Standard Work expectations as defined.
Primary duties of this position are; rooming of patients, collecting patient vital signs, point of care testing, documentation in IHR, maintaining clinic flow, stocking exam rooms, assisting with procedures and treatments.
Requires strong written and verbal communication with efficiency and diplomacy.
Service excellence, kindness, and compassion to all customers, including patients and other team members is an absolute requirement.
Participates in ongoing professional development and competency assessment, and participates in ongoing quality assurance and quality improvement initiatives.
Performs requirements for staff members as outlined in Core Competencies, policies, and procedures.
Medical Terminology
Word structure ( root, prefixes, suffixes)
Standard medical abbreviations and symbols
Accurate spelling
Applied Mathematics
Calculate conversions (i.e. kilograms to pounds, liters to ounces, Celsius to Fahrenheit)
Calculate dosages
Ability to use flow charts and recognize mathematical trends
Infection Control/Safety
Universal precautions
Personal protective equipment
Sterilization procedures
MSDS expectations
Clinical
Observation and direct measurement
Data collection (orthostatic vitals)
Medication administration (oral, SC, IM, ID, rectal, vaginal, topical)
CLIA waived testing
Age specific competency
Minor procedure assistance
Wound care, suture/staple removal
Comprehension of scope
Adherence to standard work
Phlebotomy/Point of Care/Diagnostic testing
Blood draws (venous, capillary)
Point of care competency for CLIA waived tests
Other diagnostic tests (i.e. ECG, PFT)
Pharmacology
Basic drug calculations and metric conversions
Safe preparation and administration
Identify and define drug categories
Legal prescription requirements based on drug schedules and classes
Knowledge of DEA regulations
Familiarity with PDR
Know common drugs and their classifications/side effects
Ethical/Legal
AMA Patient Bill of Rights
Consent laws
Confidentiality and disclosure laws
State and Federal regulations applicable to health care
Facility Maintenance
Stocks rooms with supplies and instruments
Takes inventory of supplies, equipment, and instruments
Orders supplies or requisitions them through unit superior.
Cleans pre-post rooms between patients
Customer Service
Provides high quality customer service to both external customers (patients and visitors) and internal customers that meets or exceeds the service standards of the health care industry. This position serves as a facilitator of patient flow.
This includes prompt and professional communication efforts and face-to-face customer contact skills.
Keeps patient and family informed of procedure status both pre and post start and end times.
Communication
Oral and written communication skills
Active listening skills
Collaborate with providers
Answers phones and responds to non-medical questions; files and retrieves patient records; scans unit documents for regulatory compliance; runs errands such as delivering specimens to the lab or picking up medication at pharmacy; transports equipment to other locations as needed.
Training and Competency
Successfully completes the required EMR training and core competency assessment before or during the trial service period.
Completes all required updated modules.
Maintains core competencies and demonstrates continuous application of these skills throughout the period of employment.
Administrative/Clerical
Insurance terminology
Cash handling
Computer skills
Data entry
Integrated health record (IHR)
Other duties as assigned by management that is within the MA scope of practice
Shift
Monday to Friday 8 am to 4: 30 pm
Voca: The Spirit of Work
IND-HC