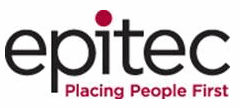 Medical Assistant from Epitec, Inc.
Detroit, MI
Under direct supervision of the provider and nursing leadership, the Medical Assistant will perform a variety of administrative and clinical tasks to assist in the quality and compassionate care provided to patients.
RESPONSIBILITIES:
Greeting and escorting patients to the exam room.
Taking medical histories.
Measuring and recording vital signs.
Preparing patients for the examination/procedure.
Assisting the physician during the examination/procedure.
REQUIRED EXPERIENCE:
Graduation from a formal medical assistant program.
Minimum of one year of continuous work as Medical Assistant with verifiable clinical experience.
Graduate of a Licensed Practical Nurse (LPN) program preferred.
Why should you choose Epitec?
We started Epitec with a single focus, "Placing People First." Knowing every good endeavor begins with listening and understanding, we've set about challenging every part of the employment process. Bringing the proper connections together for the perfect fit.
How is Epitec different?
Epitec gets to know our prospective employees, using these insights to locate the perfect placement for you. We are there, every step of the way. Providing a best-in-class compensation package combined with the opportunity to grow financially and personally through your work.
What is the result?
Epitec represents the world's top companies and works to fill their open jobs with the world's best talent. That's led to Epitec servicing an impressive list of Fortune 100 companies. We've also won many awards, including one of Crain's Detroit Business "Cool Places to Work," and 101 Best & Brightest – local, national and elite winner. And that's just the beginning, as we work to innovate the way the world thinks about employment.