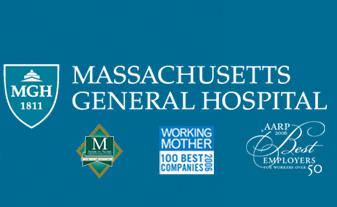 Medical Assistant II at Massachusetts General Hospital
Boston, MA
Job Description
Medical Assistant II
The Outpatient Psychiatry Department at MassachusettsGeneral Hospital is seeking a full-time Medial Assistant to provide supportiveclinical services within a team-based care treatment team. The team willconsist of a psychiatrist, a psychologist, a nurse practitioner, a socialworker, and a medical assistant. The team will function within a generalpsychiatry outpatient clinic, serving the mental health needs of patients underthe care of MGH primary care physicians.
The role of the Medical Assistant (MA) will contribute tothis innovative and dynamic practice model by supporting the providers whostaff the clinic. We are seeking individuals who are committed to excellencefor themselves, their patients and their team members; intellectually curiousand eager to learn; strong performers individually as well as committed to acollaborative team environment
The person in this position will report to the GroupPractice Administrator and Primary Care Psychiatry Medical Director. She/hewill receive direction from the team members as well.
General Responsibilities:



Participates actively in patient care which includes: obtaining chief complaint and vital signs, completing pertinent screening, collecting oral fluid toxicology specimens and ensuring proper identification and handling of specimen and performing other tasks as determined relevant to the individual patient.




Demonstrates critical thinking skills concerning appropriate documentation of allergies, medication updates, past medical history and any other information that is added to the medical record of an individual patient




Demonstrates an understanding of the current and future needs of the patient and is able to use decision-making skills to help patients meet those needs following appropriate protocols




Manages the flow of the provider's patient care session, makes decisions to add a patient to the schedule as needed, provides needed information to the front staff concerning work flow in the patient care area, and keeps the provider informed about issues that affect the efficiency of care during the session




Provides medication and overdose education to patients and families as needed at the direction of the prescriber and within the scope of the MA's practice.




Supports patient care and health care team by anticipating administrative functions that require support including but not limited to: preparing prior authorizations and participating in the approval process for medications as appropriate, monitoring clinical messaging, supporting providers with completion of patient follow up letters, updating the medical record with patient information under the guidance of the provider.Monitors and stocks supplies for the clinical and administrative needs of the practice




Transports/escorts patients in the hospital as needed




Provides cross coverage for patient services coordinator role as needed, such as scheduling patient appointments, answering phones, managing messages, and other managed care related issues




Demonstrates a strong sense of responsibility to maintain an orderly practice environment, including properly disinfecting exam room in between visits




Demonstrates a commitment to excellence in safety, care and service with a strong orientation toward outstanding customer service




Participate in medical team meetings, rounds, case conferences, as appropriate, to provide education and consultation and to exchange information to improve patient care




Assist with patient reminder calls, faxes, RX refills, and pharmacy requests




Monitors and manages the Epic in basket




Assist in triaging patients for the walk-in clinic and coordinating their care




Follow up with walk in clinic patients until they get stabilized, make outreach calls






Excellent interpersonal communication skills, whether in person, via the telephone and/or in writing




Flexibility and ability to multi-task in a fast-paced environment




Compassionate and kind




Demonstrated excellence in clinical management




Works well both independently and as part of a multidisciplinary team




Demonstrates intellectual independence and initiative and has a desire to learn and develop new skills and better methods of completing work efforts




Exceptional organizational and time management skills; ability to organize time and priorities effectively, asking for direction when appropriate




Experience with common PC computer software including Microsoft Word, PowerPoint and Outlook




Comfortable in a practice environment/culture that promotes ongoing change toward process improvement



Licenses, Certifications, and/or Registrations:



Current Basic CPR Certification




Graduate of Certified Medical Assistant Program



Minimum Required: High school diploma, GED or equivalent Certificate
Job
Massachusetts General Hospital is an Equal Opportunity Employer.By embracing diverse skills, perspectives and ideas, we choose to lead. Applications fromprotected veterans and individuals with disabilities are strongly encouraged.
Primary Location
MA-Boston-MGH 15 Parkman
Organization
MGH 15 Parkman (MGH15Parkman)
15 Parkman Avenue
Boston, 02114