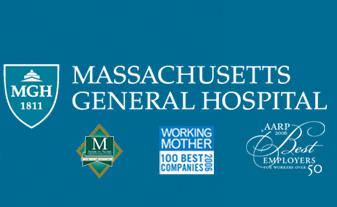 Medical Assistant II - Full Time - Seacoast Ortho at Massachusetts General Hospital
Somersworth, NH
Description
true
Medical Assistant II - Full Time - Seacoast Ortho3093107
Wentworth-Douglass Hospital, a subsidiary of Massachusetts General Hospital, is renowned as one of the largest acute care hospitals in the Seacoast region of New Hampshire and Southern Maine. At Wentworth-Douglass, we value people who contribute to patient-centered care that enhances community health; we recognize and reward those who share our values and transform our patients' lives. We invite you to explore opportunities, cultivate community wellness and professional growth.

1. Performs patient intake functions.
o Receives and welcomes all patients into the practice in a manner that is consistent with WHP service expectations and the Language of Caring program as outlined in support of patient satisfaction. Verifies patients using two patient identifiers.
o Completes patient intake to include accurate blood pressure, temperature, weight, symptoms, reason for visit, pain, etc., per office standard operating procedure (SOP).
o Records visit intake information clearly and accurately per office SOP. Order, result, and charge drop for appropriate services.
o Review preventive health needs such as Colorectal screening for age appropriate patients, Mammogram screenings, Pap Smear screenings etc., as appropriate as well as routine care for chronic care patients to include Lipid screening for cardiovascular patients, A1C's, Diabetic Retinal Eyecare for Diabetic patients, etc. Places order(s) in EHR for preventative health needs (IFOBT etc.) or per practice protocol. Runs Medicare ABN when appropriate.
o In accordance with Meaningful use, reconciles medication list. Calculates BMI percentages as well as obtaining smoking status on age appropriate patients.
o Proficient in EHR. Consistently and accurately documents information in correct fields of EHR. Runs tracking reports (Orders Management).Manages orders and submits charge order entry, as applicable.
2. Plans appropriately for patient care.
o Anticipates needs of patient visits to optimize provider time. Proactively obtains relevant point of care testing prior to patient being seen by provider. If applicable ensures all elements of visits are managed prior to visit as well as all appropriate paper work is made available including diagnostics and other information.
o Proactively monitors the patient and provider schedules to ensure that patients are seen in a timely and efficient manner. Keeps patients alerted to delays and offers alternative waiting options such as staying in the exam room/waiting in main waiting area.
o Assists providers with office-based procedures and prepares supplies and patient for the care they will be receiving. Labels and packages specimens resulting from office based procedures and stores in the appropriate manner until transport to lab. Cleans and sterilizes exam room and instruments using proper precaution.
o Ensures that the appropriate paperwork is attached to the record (worker's compensation forms, school/college exam forms, Medicare questionnaires, etc.)
o Arranges care to include ensuring patient follow-up return to the office as appropriate. Scans workers compensation form, school/college exam forms, Medicare questionnaires into EMR and attaches to date of service encounter. In accordance with meaningful use, generates patient plan when applicable.
o Prioritizes delegated tasks based on patient care needs and office activities.
3. Provides individualized, age-specific care to patients under the specific orders of physician or provider.
o Properly administers and documents medications, immunizations, and treatments ordered by providers. Ensures that all appropriate documents, vaccine information sheets, etc. are provided to patients/guardians in advance and that all applicable written consents are obtained prior to administration.
o Ensures the integrity of all medications and vaccines as per regulatory guidelines and applicable policies and procedures prior to administering. Complies with all applicable inventory and reporting requirements. Reviews all expiration dates prior to administration, uses caution when utilizing look-alike sound-alike medications
o Performs other related clinical duties under the specific order of a physician or provider, (i.e. EKG's, injections, nebulizer treatments, obtaining specimens, phlebotomy, vision exams, hearing exams, pulse oximetry, ear lavage, guaiac testing, etc.) based on specific office protocols. Please note that not all clinical duties are performed in each office.
o Performs CLIA waived tests and quality control according to specific lab guidelines and proficiently obtains specimens and cultures for the lab according to office needs and demonstrated competency. Monitors individual CLIA competency expiration date and relays completion to appropriate individual prior to expiration date.
o Maintains all safety/health logs and compliance logs as indicated and required by office protocol and regulatory requirements.
o Recognizes limitations and seeks advice and direction from the physician, provider, supervisor or other appropriate clinical staff member.
4. Supports the general overall functioning of the office.
o Will perform the functions of a front desk representative during times when the office is not as busy from a clinical perspective and as directed/assigned.
o Performs accurate and timely scanning as necessary per office protocol.
o Scheduling of office appointments, confirming of office appointments or facilitating/processing referrals as needed per office protocol.
o Assists in the development of office procedures in close cooperation and conjunction with the practice manager and providers. Office procedures are designed to meet all regulatory requirements and enhance patient flow and clinical efficiency as appropriate.
o Responsible for ordering clinical supplies, medications, inventory and/or office supplies per office protocols.
o Prepares, maintains and stocks examination rooms, treatment rooms and medication closets and other storage areas per office protocol.
o Performs all other duties as assigned/directed.
5. Effectively communicates with patients/family members.
o Communicates with patients in a manner that is consistent with WHP service expectations and the Language of Caring program as outlined in support of patient satisfaction. Verifies patient using two patient identifiers.
o Notifies patients and informs them of their test results and/or relays provider recommendations based on the specific direction/instruction of the physician or provider. Appropriately documents the follow-up that was conducted per office protocol. Caution used when communicating on the phone in patient care areas as well as appropriate response and communication via the patient portal
o Thoroughly documents all patient telephone conversations in real time and accurately relays this information to the physician or provider, for appropriate follow-up, (i.e., request for prescription refills, request for medication samples, request for same day appointment, etc.). Processes the prescription refills via the pharmacy or a mail-away prescription program as appropriate and per office protocol. Schedules patients for appointments per office protocol and per the instructions of the physician or provider as applicable, paying close attention to scheduling guidelines for Medicare physical patients.
6. Professional Development - Acquires and maintains current knowledge and competency in performing appropriate clinical functions.
o Ability to precept and assists with Medical Assistant orientation to the practice.
o Participates in WDHS preceptor workshop.
7. Works to improve Press-Gamey patient satisfaction scores.
o Works effectively and cooperatively with other members of the team to identify opportunities for improvement in Press-Ganey results and actively participates in recommending plans of action to address any identified issues.
8. Works to improve processes related to hospital initiatives such as the Doctors' Health Partnership and other clinical quality measures.
o Works effectively and cooperatively with other members of the team to identify opportunities for improving processes related to the management of the Doctors' Health Partnership or other clinical initiatives within the WHP system. Actively participates in recommending plans of action to address any identified issues.
o Provides feedback and initiates suggestions for improving workflows to practice leadership. Receives feedback and responds appropriately. 
 
Experience Minimum Required
• Certification/Registration expected within one year of employment. Current BLS certification for Health Care Providers. Minimum of 2-3 years of related experience and/or training in similar medical practice/field.
Experience Preferred/Desired
• Graduate of an Accredited Medical Assistant program preferred.
Education Minimum Required
• Graduate of an Accredited Medical Assistant program with a minimum of 2-3 years of related experience and/or training in similar medical practice/field - OR successful completion of an credited Military medical training with at least four years of experience. Certification (CMA) or Registration (RMA) required.
Special Skills Minimum Required
• BLS or CPR
Licensure and/or Certifications Required
• Certification (CMA) or Registration (RMA) required AHA BLS or CPR 
 
Equal Opportunity Employer/Protected Veterans/Individuals with Disabilities.
·
WDH Seacoast Somersworth03878Medical Assistant