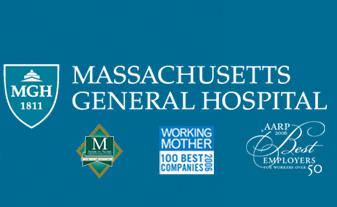 Medical Assistant at Massachusetts General Hospital
Lawrence, MA
Description
true
Medical Assistant3116410
General Summary/Overview: Responsible for assisting physicians with patient care, administrative tasks and maintaining patient flow in various departments throughout the practice site.
Essential Functions:
1.    Escort patients to exam rooms and assist in determining need for office visit.
2.    Take vital signs and weights and assist in the patient flow.
3.    Enter appropriate results of vital signs into the EMR system.
4.    Assist physicians in the examination and treatment of patients.
5.    Clean and restock exam rooms, order necessary supplies as needed and assist in the maintenance of equipment.
6.    Answer telephone courteously and timely and take accurate messages and transfer appropriate calls to Team Leader.
7.    Schedule all tests and procedures as requested by Team Leader.
8.    Pick up lab reports, X-rays and correspondence as requested.
9.    Assist in the maintenance of tracking systems of tests and results.
10.  Attend required meetings, trainings and participations in committees as requested.
11.  Enhance professional growth and development through in service meetings and education programs.
12.  Work in alternative departments and sites as requested.
13.  Maintain patient confidentiality.
14.  Perform other duties as assigned.
Preferred Qualifications:
Education: Formal medical education, training and certification as a  Medical Assistant.  Must be nationally certified as a Medical Assistant (AAMA, NHA, NCCT, or AMT) or become nationally certified within the first 90 days of employment.
Bi-lingual required.
Experience: Previous experience in a community based medical practice preferred Computer experience.
Knowledge:
·         Excellent customer service skills
·         Excellent verbal and written communication skills
·         Good problem solving skills
·         Excellent interpersonal skills
Skills/Abilities:
·         Ability to prioritize work and respond to changing needs
Physical Demands: Requires full range of body motion including handling and lifting patients, manual and finger dexterity and eye-hand coordination.  Requires standing and walking for extensive periods of time.  Occasionally lifts and carries items weighing up to 100 pounds.  Requires corrected vision and hearing to normal range.  Requires working under stressful conditions or working irregular hours.  Requires exposure to communicable diseases or bodily fluids.
Environmental  Working Conditions: Frequent exposure to communicable diseases, toxic substances, medicinal preparations and other conditions common to an office environment.  Occasional evening or weekend work.
Equal Opportunity Employer
PCP Pentucket Medical 500 Merrimac01843Medical Assistant