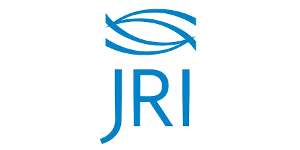 Medical Assistant at Justice Resource Institute
Littleton, MA
Littleton Academy is a 16-bed residential treatment facility for latency-aged children that specializes in trauma informed care and specialty treatment modalities. Littleton Academy provides comprehensive care including a school on site, a full clinical staff, nursing staff, and 24-hour direct care supervision. Students are referred to Littleton Academy based on struggles maintaining safety at less restrictive levels of care and who require the support of a full service treatment modality to make progress towards their treatment goals.
Job Description:
The ideal Medical Assistant will be a team player capable of effectively working across departments within the milieu & school setting as well as communicating with guardians and outpatient healthcare providers. Candidates should be organized, detail-oriented, follow policies about medical and clinical care, and have the ability to work independently.
Responsibilities include but are not limited to:
Administration and documentation of student medications
Completing assessments
Educating and providing health care services to promote healthy choices that enhances students' physical and mental well-being
Acting as an advocate while accompanying students on medical appointments
Working as a team to support best treatment plans. 
Requirements:
Basic nursing assessment skills and knowledge required
Experience in residential setting is a plus
Medical Assistant or Certified Nursing Assistant preferred
Residential program or mental health program experience preferred
Experience working with specialized populations of adolescents preferred.
Meet programs background and driving record check requirements
Maintains valid driver's license as driving students is a requirement
Available to work evenings, holidays, weekend shifts as necessary.
Offer includes: Access to excellent Blue Cross medical, Delta Dental and Vision benefits, 401K, tuition reimbursement, pension, generous paid time off and much more! 
JRI is an equal opportunity employer and is strongly committed to building and maintaining a diverse community. Persons from diverse backgrounds including women, communities of color, the LGBTQ community and people with disabilities are encouraged to apply.​