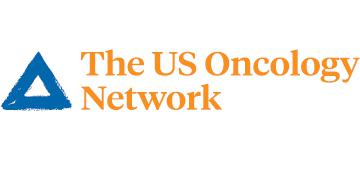 Medical Assistant - Medical Oncology - Eugene - TWO OPENINGS at The US Oncology Network
Eugene, OR
Position Summary
Willamette Valley Cancer Institute is looking to add TWO Certified Medical Assistants to its team in Eugene Oregon.
As part of the Medical Oncology department, this MA would be the initial clinical points of contact for patients, helping to room patients, assist with imaging orders, and supporting the team with daily assigned tasks. An outgoing, team oriented individual that is hungry to learn will find the most success in this role. If you have a passion for service and want to support the health and wellness of our patients, then we want to hear from you!
Employment Type
: Two Openings - Full Time – 1.0FTE (40hr/week)
Benefits
: M/D/V, Life Ins., 401(k)
Location
: Eugene, OR
JOB SCOPE:        
Assist the practice in obtaining prior authorization through Medicare for diagnostic imaging. Under direct supervision, assists physicians and clinicians with patient care duties in a clinical environment.  Promotes efficient patient flow and patient care, i.e. exams, and procedures.  Performs clinic support tasks including miscellaneous clerical tasks, answering phones, and maintaining physician's schedule. Supports various departments including medical, gynecological, and radiation oncology. Supports and adheres to the US Oncology Compliance Program, to include the Code of Ethics and Business Standards.
ESSENTIAL DUTIES AND RESPONSIBILITIES:
Escorts patients to and from exam rooms, physician offices, and treatment room as appropriate.

Records patient data prior to each physician visit, including but not limited to, vital signs, height, weight, allergies, and medication changes.

Obtains all necessary patient records as required by physician prior to treatment or procedures.

Prepares and stocks exam/treatment rooms and orders supplies as needed.

Assists physicians with exams and procedures as requested.

Administers subcutaneous and intramuscular injections, as delegated by RN or physician.

Maintains all exam/treatment room disinfection protocols.

Answers patient telephone calls for referral to physician or nurse/pharmacist.

Phones in prescriptions and makes other patient calls as directed by physicians and RN.

Informs physician of patient reschedules and no shows.

Performs other administrative duties, i.e. typing, filing faxing, chart preparation, reception, etc, as requested by supervisor or physician.
QUALIFICATIONS:
High school graduate or equivalent

3 years of experience

Certificate of graduation from an accredited program for Medical Assistants

NCMA certification strongly preferred

Current BCLS certification required within 3 months of hire



More About The Company




Willamette Valley Cancer Institute and Research Center is an independent, physician-led practice delivering leading-edge technology and treatment options and conducting innovative research. Founders of the practice pioneered community-based care to enable more cancer patients to receive high-quality care while staying close to the critical support of family and friends. We are committed to excellence which means providing the latest in cancer-fighting medical treatments and technologies.



Located in the beautiful Eugene-Springfield area, a mid-sized community where you can experience the splendor of all four seasons in a moderate climate. The South Willamette Valley is known for being wine country, and Eugene is a haven for wine lovers and craft beer enthusiasts. Superb skiing or a walk on the beach is within an hour's drive. Home to TrackTown USA and the University of Oregon, it's a mecca for runners and fans of track and football. 

As a member of

The US Oncology Network

, one of the nation's largest community-based cancer treatment and research networks, WVCI participates in leading-edge clinical trials through US Oncology research, which has helped develop 89 FDA approved cancer therapies. We serve our community with three clinical offices located throughout the Central Oregon area.

To learn more about WVCI and its daily mission, please visit our website at www.oregoncancer.com  



The US Oncology Network is an Equal Opportunity Employer.  All qualified applicants will receive consideration for employment without regard to race, color, religion, sex, sexual orientation, gender identity, or national origin.





Category: Clinical





CODES:




*M


 
The US Oncology Network is an Equal Opportunity Employer. All qualified applicants will receive consideration for employment without regard to race, color, religion, sex, national origin, sexual orientation, gender identity, disability or protected veteran status.