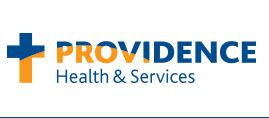 Medical Assistant - Providence Medical Group at Providence Health & Services
Everett, WA
Medical Assistant - Providence Medical Group
Job Number: 269817
Schedule: Full-time
Shift: Variable
Job Category: Medical Assistant
Location: Washington-Everett
Providence is calling Medical Assistants to Providence Medical Group in Everett, WA. We are a community of caregivers delivering every day on our Mission to provide compassionate care that is accessible to all - especially those who are poor and vulnerable. 
We offer a $3,000 sign on bonus for new caregivers who are new to the Providence St. Joseph Health System for positions 0.75FTE and up!
This posting is not a specific job vacancy. This posting serves to establish interested candidates for current or futures opportunities for Medical Assistant positions  for various shifts at Providence Medical Group Northwest Washington.
We currently have openings in Internal Medicine, Pre-admit Clinic, Family Practice, and Centralized Staffing Pool.  We have full-time and on-call openings in different locations including Everett, Mill Creek, Monroe and Snohomish.  
In this position you will: 
Greet and prepare patients for the practitioner. Obtain and record vital signs and other appropriate information, such as height, weight, presenting problem, and other medical information 
Ensure confirmation of patient identity with each patient encounter. 
Document all interactions in patient's medical record. 
Under the delegation of a licensed practitioner and as appropriate per role and certification, obtain specimens, perform required testing, administer medications via oral, topical, optic, ophthalmologic or inhaled routes; administer vaccines including combination or multi-dose vaccines. 
Under the delegation of a licensed practitioner, assist or perform point of care tests and clinical procedures as appropriate to scope of role and certification. 
Reinforce patient education, materials, and lab results (normal); return phone messages; all as directed by the licensed practitioner. 
Follow correct procedures for handling and disposing of biohazardous, infectious, and pharmaceutical waste. 
Perform administrative and/or clerical support duties for practitioner, other medical assistants, or clinic/location as directed. (ex: pre-authorizations, schedule appointments, referrals, clinic inventory and/or outdated medications/supplies, etc.). 
Provide MA administrative and clinical support required to deliver quality patient care via a telehealth or virtual visit platform as an extension of in-clinic services and patient care strategy.
Required qualifications for this position include:
H.S. Diploma or GED or Coursework/Training (Graduate of accredited school for medical assistants or alternate training program)
Required upon hire:  Current Basic Life Support Certification - Must be American Heart Association accredited
Required upon hire (WA State Only): active MA-I, MA-R or MA-C in state of WA
Required (WA): If in Active Interim Certification Status (MA-I), incumbent must pass one of the following exams within 180 days of hire: AMCA, AAMA, AMT, NHA, NCCT, or NAHP
Medical assisting experience in a clinic setting (0-6 months)
Must possess knowledge and use of basic medical terminology related to role
Preferred qualifications for this position include:
Six (6) months prior experience providing a high level of customer service in a fast paced environment
Six (6) months prior experience in a healthcare setting working with an Electronic Health Record (EHR)
About the clinic you will serve.
Providence Medical Group is a group of primary care, specialty care and hospital-based medical providers who serve Snohomish County in more than 10 locations in scenic northwest Washington.  Our providers and staff strive to create a distinctive health care experience for each patient – one focused on trust, respect, communication and teamwork.
Our Mission As expressions of God's healing love, witnessed through the ministry of Jesus, we are steadfast in serving all, especially those who are poor and vulnerable.
About Us Providence is a comprehensive not-for-profit network of hospitals, care centers, health plans, physicians, clinics, home health care and services continuing a more than 100-year tradition of serving the poor and vulnerable.Providence is proud to be an Equal Opportunity Employer. Providence does not discriminate on the basis of race, color, gender, disability, veteran, military status, religion, age, creed, national origin, sexual identity or expression,sexual orientation, marital status, genetic information, or any other basis prohibited by local, state, or federal law.