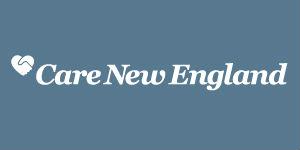 Medical Assistant / Residential Assistant - The Providence Center at Care New England
Providence, RI 02904
THE PROVIDENCE CENTER
Job Description
Job Title: Residential Assistant / Medical Assistant
Department: Substance Use Residential Services
Reports to: Lead Residential Assista
SUMMARY
Perform routine and higher level administrative tasks to assist physicians, nurses and other clinical staff in effectively accomplishing their medical duties. Perform, coordinate and monitor the daily non-clinical operations of the program. Maintain cooperative, respectful relationships with Center Staff, local agencies, consumers and the public.
ESSENTIAL DUTIES AND RESPONSIBILITIES include the following. Other duties may be assigned.
Customer Service Duties
Maintain cooperative, respectful relationships with Center Staff, local agencies, consumers and the public.

Work in cooperation with coworkers and supervisory staff in a constructive manner.

Accept and benefit from constructive criticism.

Provide excellent customer service.
MA Duties and Responsibilities
Type correspondence for doctors as needed. Ensure typed documents are in proper format, accurate and completed within 24 hours of receipt of request.

Abide by all confidentiality standards and policies: HIPAA and 42CFR enforced

Complete medication reconciliation for new admissions.

Assist with medication administration.

Assist with medication room organization and ensure medication procedures are followed.

Ensure clients are present at designated times to take prescribed medications.

Obtain patient information as directed by physician/program policy from other agencies.

Obtain patient's laboratory results and recent medication sheet from their PCP.

Obtain vital signs (blood pressure, temperature, weight, Pulse and Respiration )

Sort and distribute diagnostic test results.

Monitor and order urine screen supplies and assist with urine screens as required.

Assist with destruction of medication per agency policy

Process medication requests and ensure that all medication requests for the day are completed by end of shift.

Verify that medications received from pharmacy match the electronic orders in EPIC

Call pharmacy to refill existing medication per physician's order.

Attend and participate in scheduled team meetings if needed.

Work a flexible schedule to include some evenings.
RA Duties and Responsibilities
Assist with medication supervision.

Provide orientation of clients into the community.

Problem solve and provide other support to clients as needed and Serve as a role model.

Assist all new clients with connecting to a Peer Mentor and introduce them to the Lead Peer

Assist in new client admissions by doing the following: review rules and regulations, conduct tour of the facility, issue linens, assign bedrooms, sign appropriate releases, gather birth certificates and social security cards, IDs etc., introduce them to the case manager, nurse, their assigned clinician, management, and other staff as appropriate.

Assist with the supervision of AA/NA meetings and recreational activities

Check daily client details and follow through on any unsatisfactory performance

Assign daily client housekeeping assignments and assist clients in performing necessary housekeeping tasks.

Transport clients to appointments with appropriate social service agencies; i.e. doctors, dentists, GPA, etc. as needed. Drive carefully and abide by traffic rules. Ensure that seat belts are worn by all traveling in Center owned vehicles.

Maintain an inventory of linens.

Conduct toxicology testing and breathalyzer for all clients as instructed by management and documented as appropriate

Ensure a safe, clean and healthy living environment with HIPAA and best practices standards as a priority

Assist in conducting monthly/quarterly fire drills and send in reports. Monitor client whereabouts during fire drills or emergencies.
Complete daily activity logs

Develop and implement a plan of care with ongoing consumer input.
Other Essential duties
Perform record keeping in accordance with Health Information Services (HIS) and other Center requirements.

Document all notable client encounters in EPIC in the format of a quick note or group notes
Email staff members about client issues and/or concerns as appropriate

Practice thorough and timely communication with client, clinicians, and case manager for client-related issues as appropriate.

Adhere to all Center policies and guidelines including but not limited to Infection Control protocols and Weapons and contraband protocols.

Attend trainings, case presentations and conferences. Provide feedback to staff on the content of educational programs attended. Attend mandatory in-service trainings and other trainings required.
QUALIFICATIONS
To perform this job successfully, an individual must be able to perform each essential duty satisfactorily. The requirements listed below are representative of the knowledge, skill, and/or ability required. Reasonable accommodations may be made to enable individuals with disabilities to perform the essential functions.
EDUCATION and/or EXPERIENCE
High school diploma or general education degree (GED)

Must be a certified or registered Medical Assistant

2 years of experience working with substance abuse population is strongly preferred.

Must possess good typing skills as well as good spelling and grammar. Excellent communication skills required. General computer experience also required