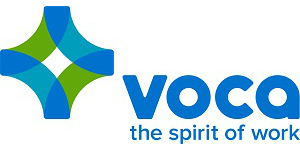 Medical Assistant at Voca
St. Paul, MN
Voca Health has immediate openings available for Medical Assistant professionals in St. Paul, MN! If you are interested, please forward your resume to Kaley Fuller at kfuller@myvoca.com and call her at 347.293.2560. Thanks!
Voca connects healthcare professionals with fantastic health systems nationwide. Our goal is full partnership with our employees, providing the tools, guidance, and opportunities to help reach their individual goals. Voca provides benefits including insurance, 401k, and dedicated support!
Assignment details are provided below, we're very excited to hear from you!
Assignment Details 
Job Description:
As a member of the care team, the Medical Assistant supports quality patient- and family-centered care principles through performing a variety of high level functions within a care team to support the needs of the healthcare team and patients/families.  The Medical Assistant will gather information and documents to support the patient visit.  The medical assistant is responsible for adhering to all policies, procedures and practice guidelines, promoting teamwork with all members of the health care team, maintaining complete, timely and accurate clinical documentation for each patient and continually looking for opportunities to improve processes and workflow.
Core Competencies
Delivers care as delegated by the physician/authorized practitioner or RN, to assigned patient population, or individual patient.
Follows the patient's plan of care.
Prioritizes work based on patient acuity, available resources, patient/family preferences, provider schedule, in collaboration with the physician/authorized practitioner and other health care team members.
Performs high and low risk technical procedures, including medications, defined by the clinical setting.
Recognizes when different approaches may be needed based on age or cultural differences.
Implements assigned aspects of the patient teaching plan.
Documents care in the medical record.
Effectively communicates compliance and concerns to delegating physician/authorized practitioner/RN.
Takes action to assure continuity of care for all assigned patient.
Adheres to all relevant policies, procedures, and practice guidelines.
Responds appropriately to emergent situations
Functions as care team assistant as needed
Communicates effectively with other members of the health care team.
Documents care in the medical record.
Communicates verbal and written information in a clear, concise, accurate, and timely manner.
Uses communication approaches appropriate to patient/family needs
Demonstrates ability to provide care or service adjusting approaches to reflect developmental level of population served.
Partners with patient/care-giver in care/decision making.
Communicates in a respectful manner.
Ensures a safe, secure environment.
Individualizes plan of care to meet patient needs.
Modifies clinical interventions based on population served.
Provides patient education based on assessment of learning needs of patient/care-giver.
As a member of the care team, continuously improve work processes, environment and the overall experience to serve customers and meet business goals:
Identify opportunities for improvement in workflow.
Participate in meetings to support initiatives
Communicate appropriately with team members
Engage in change to improve the work environment and patient experience
Qualifications
Experience:
Preferred Experience
Previous experience in ambulatory care setting.

Additional Requirements:
Current AHA BLS certification.  Excellent customer service and communication skills.  Ability to prioritize and work with a fluctuation in workload.  Willingness to work at other sites is encouraged.  Ability to keyboard and utilize computer programs. Demonstrated focus on customer service/patient service with every interaction.  Excellent public relations and communication skills.  Ability to work as an effective team member to provide exceptional care.  Ability to embrace change.    Ability to work independently, demonstrate critical thinking skills and engage in ongoing process improvement.
Special Considerations
Respect the confidentiality of all information, including information regarding patients, staff members or Fairview business issues, and share information only with those who need to know.

Skills:
Graduate from an accredited Medical Assistant program or LPN
Current Certification by the AAMA
Previous experience in ambulatory care setting
BLS
Education:
Minimum Education
Graduate from an accredited Medical Assistant program or LPN
Preferred License/Certification/Registration
Current Certification by the AAMA. 

Lic/ Cert:
Certification
Primary Source
BLS
Traveler Benefits
Partnering with Voca comes with a number of benefits including:
Dedicated Recruiter
Insurance
401k
Competitive, Flexible Pay Packages

Voca: The Spirit of Work

IND-KF
Kaley Fuller