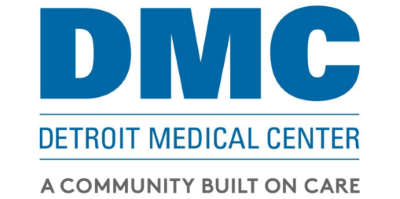 Medical Assistants at Detroit Medical Center
Detroit, MI 48201
Medical Assistant Opportunities
At Children's Hospital of Michigan, our entire focus is on improving the health and well-being of children. This is why we exist and is the only thing we do.
Children require personalized care, which is why for 132 years, we've dedicated ourselves to completely understanding them and all of their unique needs – and why we've devoted our lives to caring for children. We are looking for experienced, compassionate caregivers to join our Clinic Team!
+ Join a team of pediatric clinical, research and teaching experts who are national leaders in the diagnosis and treatment of acutely sick and injured children.
+ With more than 40 specialties, Children's Hospital of Michigan sees more children and trains more pediatric medical experts than any other hospital in the state.
+ Children's Hospital of Michigan was the first children's hospital in Michigan and now it's the newest, proudly delivering pediatric specialty care for more than 130 years.
+ We care for children with complex, specialized and rare diagnoses.
Medical Office Assistant Scope of Practice
DEFINITION—The "medical assistant" is a professional multi-skilled person dedicated to assisting in aspects of medical practice under the direct supervision and responsibility of a licensed caregiver such as Registered Nurse, Mid-Level Provider or Physician. This practitioner assists with patient care management and executes administrative and clinical procedures. Competence in the field also requires that a medical assistant adhere to ethical and legal standards of professional practice, recognize and respond to emergencies, and demonstrate professional characteristics.
DUTIES— A medical assistant may undertake the following duties:
Administrative duties may include:
1. Using computer applications
2. Answering telephones
3. Greeting patients
4. Updating and filing patient medical records
5. Coding and filling out insurance forms
6. Scheduling appointments
7. Arranging for hospital admissions and laboratory services
8. Handling correspondence, billing and bookkeeping
Under the direct supervision and responsibility of a licensed caregiver such as Registered Nurse, Mid-Level Provider or Physician, clinical duties may include:
1. Obtaining vital signs
2. Transcribing patient medical history information into the medical record
3. Explaining basic rationale for performance of a treatment or procedure to the patient
4. Preparing patients for the physician examination
5. Assisting the physician during the exam
6. Assisting with stress tests or x-rays
7. Collecting and preparing laboratory specimens
8. Performing basic laboratory tests
9. Performing venipunctures and non-intravenous injections
10. Instructing patients using physician-approved education materials/information about medication and special diets
11. Preparing and administering medications as directed by a physician
12. Authorizing prescription refills following physician review and approval
13. Drawing blood
14. Taking electrocardiograms
15. Removing sutures and changing simple dressings
The following duties are NOT permissible for the medical assistant and are NOT within the scope of medical assistants as non-licensed healthcare personnel.
Representing oneself as a nurse
Triaging patients/using critical judgment to make care plan decisions
Signing, authorizing, or approving prescription orders on behalf of a physician
Approving prescription refills without the review and authorization of the physician
Conducting any type of patient education for which the content has not been reviewed and pre-approved for use by the physician or RN
Making independent assessments of a patient's medical condition
Making independent judgments regarding the patient's plan of care
Administering intravenous medications/injections
Administering blood or blood products
Verbal orders
Join our Community Built On Care!
16.26 - 18.52 /hour
Medical Assistant
What is this?