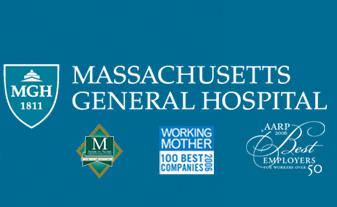 Medical Asst ExpCare at Massachusetts General Hospital
Lee, NH
Description
true
Medical Asst ExpCare3124596
Granted the Distinguished Hospital Award for ClinicalExcellence (trademark); 2019 by Healthgrades, Wentworth-Douglass Hospital isrenowned as one of the largest acute care hospitals in the Seacoast region ofNew Hampshire and Southern Maine. At Wentworth-Douglass, we value people whocontribute to patient-centered care that enhances community health; werecognize and reward those who share our values and transform our patients'lives. We invite you to explore opportunities, cultivate community wellness andprofessional growth.
 ESSENTIALFUNCTIONS
PATIENTASSESSMENT: Perform selected, direct, age-specific patient assessment dutiesand responsibilities under the delegation of a registered nurse with aproviders order as indicated for protocols & diagnostic tests.

Welcomes patients and introduces self and role, in a manner thatis consistent with Express Care service standards and the Language of Caringprogram. Verify patient identification using two patient identifiers

Room patient and assist with triage process by starting thepatient interview and assessment, completes accurate patient information toinclude, but not limited to, vital signs, weight, pain assessment, chiefcomplaint, medical history and reconciled medication list, specific topopulation served and per policy, in collaboration with the RN

Recognizes and reports abnormal physiological monitoring data(vital signs, ect.) and life threatening emergencies, notifying RN/providerpromptly 

Collaborates & communicates relevant patient data toRN/providers clearly and effectively, both orally and in writing 

Anticipates needs of patient encounter to optimize RN &provider time, assists providers & RN with patient disposition(DME/dressing/splint application & Logicare prep ect.), procedures(equipment & supplies in room and ready for use), & ensure otherelements of encounter (paperwork & past encounter information etc.) aremade available. Patients in Jonny if applicable. 

Recognize and report signs/symptoms of patient abuse/neglect orintent to inflict self-inflicted harm, as well as initiates intervention foraggressive/violent patients 

Recognizes potential need to perform tests (throat swabs, EKG,imaging ect.) per protocol and notifies RN promptly. Competency in performingEKG's, throat and nasal swabs as delegated by RN.

Prioritizes and organizes delegated tasks and complete in anefficient and timely manner, requesting and utilizing available resources &tools to meet the patient/family and units needs 

Competency in performing and documenting visual acuity andGCS 

Follow policy/procedures to include, but not limited to assessment/ re-assessment / protocols / patient flow / pain. Follows clinical practicestandards pertinent to care collaboratively with the RN 

Recognize patients at risk for falls remove any environmental risk(rolling stools, etc.) and notify the RN immediately. Use W/C for at riskpatients (leg injury, in need of imaging, etc.) moving about the unit, tominimize risk. Ensure call bell is in reach.

PATIENTCARE: Perform selected, direct, age-specific patient care duties andresponsibilities under the delegation of a registered nurse with a providersorder as indicated for protocols & diagnostic tests.

Records pertinent, easily legible patient data in the medicalrecord 

UtilizesPain Scale and documents per policy, to include, but not limited to, initialassessment of pain, post medication administration & at discharge 

Performcentrifuge of lab samples, stores samples in the appropriate manner untiltransported to main lab, disposes of un-used samples per safety standardsstandard operating procedures (SOP)

Competencyin performing phlebotomy, labeling of sample per policy and in accordance withregulatory compliance standards. Data enters order into EHR and appropriatelydocuments the collection in the medical record 

Competencyin performing CLIA/point of care testing (w/ annual competency) and maintainQA/QC compliance logs 

Proactivelymonitors the patient to ensure that they are seen in a timely and efficientmanner. Keep patients alerted to delays and offer comfort measures whenapplicable. Provides accurate explanations & instructions at an appropriatetime and place and at a level of understanding to the patient, parent orfamily 

Competencyin performing DME application, with pre & post assessment documented in themedical record. Completes required DME paperwork 

Competencyin splinting, wound care & dressings to promote healing and preventcomplications, under the direction of the RN

Evaluatesown performance and recognizes growth opportunities. Shows a desire for newknowledge and skills to enhance service to patient and achieve organizationalgoals. Seeks constructive feedback regarding his or her own practice 

Competentlyperforms clinical duties as ordered by a provider and under the direction ofthe RN may include, but not limited to, EKG's, specimens collection, visualacuity, O2 sat & ear irrigation

Prepares,administers and evaluates the effectiveness of selective medications

UNITOPERATIONS: Demonstrates competence in the performance of clerical and in theoverall function of the unit

Perform clerical functions as delegated/assigned to include, butnot limited to, accurate and timely coping of daily medical records andcompleted follow-up forms, filing copies, attaching follow up forms to thecopy, coordinating DME forms billing and chart audits & faxing/scanning asneeded. 

Maintainswork area in a professional, clutter-free and organized manner to includespaces both seen by patients and not 

Entersprovider orders (Lab, Imaging & Cardiology etc.) into the order entrysystem timely 

Assurescompliance with Kronos and accurately completes all payroll functions withinspecified time frame 

Completesdaily room check and maintains adequate level of supplies in patientrooms 

Maintainsa printed supply of T-system, order & Home Medication forms and adequatelevels of paper and toner for coping and printing

Assists andsupports a new or transferred employee during their orientation period 

Providestimely, accurate and complete documentation of near misses by completing anoccurrence report 

Answersthe phone in a manner that is consistent with Express Care service standardsand the Language of Caring program. Documents patient telephone conversationsand accurately relays information to the RN/provider, for appropriateattention. Quickly identify when the phone call should be handed to anRN. 

Clean anddisinfects exam room and equipment (using appropriate PPE) promptly afterpatient discharged to facilitate turnaround time, in support of the under 60minute length of stay goal 

Coordinatessterile processing standard operating procedure to include daily inspection of soiledinstruments and cleaning if needed. Reconcile returned instruments with recordof sent items. Contact surgical processing if missing items. 

Monthlyreview and documentation for all out-dates (not including Pyxis medications) onthe unit 

Managelinen in the department both soiled and clean daily and as needed. Prepare forcollection as scheduled. 

Managebio (red) trash & sharps containers in the department as needed. Preparefor collection as scheduled
Experience Minimum Required
Experience Preferred/Desired

6 month's experience as a Medical Assistant

Education Minimum Required

High School Graduate
Successful completion of an Accredited Medical Assistant School/Program

Licensure and/or Certifications Required

AHA BLS or CPR
Must be Registered (RMA), Certified (CMA) or Certified Clinical (CCMA) within first year of employment.
Equal Opportunity Employer/Protected Veterans/Individuals with Disabilities.
The contractor will not discharge or in any other manner discriminate against employees or applicants because they have inquired about, discussed, or disclosed their own pay or the pay of another employee or applicant. However, employees who have access to the compensation information of other employees or applicants as a part of their essential job functions cannot disclose the pay of other employees or applicants to individuals who do not otherwise have access to compensation information, unless the disclosure is (a) in response to a formal complaint or charge, (b) in furtherance of an investigation, proceeding, hearing, or action, including an investigation conducted by the employer, or (c) consistent with the contractor's legal duty to furnish information. 41 CFR 60-1.35(c)

WDH Lee03861Medical Assistant