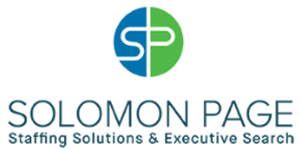 Medical Billing / Collections Specialist at Solomon Page
Lemon Grove, CA

San Diego healthcare company is looking to hire a Medical Billing / Collections Specialist.

Responsibilities:
Collect and manage accounts and aging of receivables.
Review delinquent insurance accounts and calls for collection purposes.
Process payments from insurance companies.
Handle information about patient treatment, diagnosis, and related procedures to ensure proper coding.
Follow up to see if a claim is accepted or denied.
Investigate rejected claims to see why denial was issued.
Assists in patient collection letter inquiries and calls.
Initiate insurance appeals.
Applies payments to patient accounts on a timely basis.
Analyze patient accounts and collection data, reduces outstanding patient AR.
Assists in processing payments from patients.
Responds timely to patient's billing inquiries.

Qualifications:
Medical Billing and Coding Certificate.
3-5 years of experience in a similar role.
Must be comfortable handling high volume calls.
Bilingual in Spanish is a plus.

If you meet the requirements above, please apply! Client is looking to interview and start as soon as possible.

The Solomon Page Distinction

Solomon Page offers a comprehensive benefit program for hourly employees. We pride ourselves on offering medical, dental, 401(k), direct deposit and commuter benefits to our employees, including freelancers - which sets us apart in the industries we serve.

About Solomon Page

Founded in 1990, with 14 offices and counting, Solomon Page is a specialty niche provider of staffing and executive search solutions across a wide array of functions and industries. The success of Solomon Page reflects an organic growth strategy supported by a highly entrepreneurial culture. Acting as a strategic partner to our clients and candidates, we focus on providing customized solutions and building long-term relationships based on trust, respect, and the consistent delivery of excellent results. For more information and additional opportunities, visit: solomonpage.com and connect with us on Facebook, Twitter, and LinkedIn.

Opportunity Awaits.