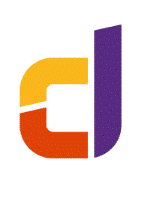 Medical Billing/Payment Poster at J.J. DeLong & Associates Inc.
Cleveland, OH 44128
MEDICAL BILLING SPECIALIST - PAYMENT POSTER



Rapidly growing medical billing company in Cleveland, OH seeks an experienced Medical Billing Specialist. The ideal candidate will have experience in full cycle medical billing and strong knowledge of medical billing/collection practices.

Responsibilities of the Medical Billing Specialist
Research denials.
Prepare appeals.
Make high volume outbound calls.
Prepare and process healthcare claims to Medicaid, Medicare, and commercial insurances.
Payment Posting
Review EOB's
Perform all other duties as needed.
Requirements of the Medical Billing Specialist
Must be familiar with modifiers, EOB's, UB-92 forms, HCFA 1500, CPT and ICD-10
Certification preferred
Medical Billing experience; full cycle billing
Knowledge of medical billing/collection practices
Knowledge of basic medical coding and third party operating procedures and practices
Strong communication and phone skills with the skill in answering telephone in a pleasant and helpful manner
Ability to establish and maintain effective working relationships with patients, employees and public
Must be well organized, detail oriented with strong problem solving abilities
Pass a background check and drug screen
$14 - $16/Hr