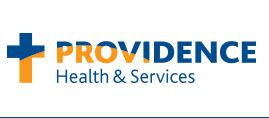 Medical Librarian at Providence Health & Services
Olympia, WA
Medical Librarian
Job Number: 249309
Schedule: Full-time
Shift: Day
Job Category: Administrative (Non-Clinical)
Location: Washington-Olympia
Providence St. Joseph Health is calling aMedical Librarian to our location in Olympia, WA.
We are seeking a Medical Librarian to work collaboratively with health professionals to perform a variety of professional librarian activities in areas such as reference, research assistance, outreach, instruction, collection development, website development and evidenced-based decision making.

In this position you will have the following responsibilities:
Contribute to the development, assessment and delivery of library programs, services and initiatives in information literacy and other areas.
Perform opening and closing duties; provide in person library operations on a day to day basis.
Participate in the maintenance and development of assigned library collections and eResources, which will include, but is not limited to, condition evaluation and managing resource groups.
Serve as a representative of the library to other departments and groups; establish and maintain positive relationships.
Instruct and assist customers in the use of the library's equipment, catalogs, databases, public website, internet, and/or database applications; troubleshoot equipment issues.
Provide professional information services such as reference interviews, custom literature searches and subject alerts.
Develop and support the main library web site and integrate it with the larger library web presence that includes discovery tools, electronic resources, mobile access and EMR integration.
Participate as a member of the library's resource council.
Assist in achieving and assessing the library's information competency goals.
Actively maintain current knowledge and expertise in information trends in the health, natural, and physical sciences.
Required qualifications for this position include: 
Master's Degree in Information Science/Library Science from an ALA-accredited institution or related information, business management or degree in progress.
Academic Degree in biology or the natural sciences, or demonstrated equivalent gained through experience in an academic medical or science library.
Demonstrated creative approaches to problem solving.
Excellent organizational, interpersonal, and communication skills.
Ability to work cooperatively and to foster teamwork.
Ability to use computerized databases, knowledge of technologies currently used in health science libraries.
Ability to work collaboratively with hospitals and other libraries across the system.
Preferred qualifications for this position include: 
Experience with evidence-based medicine.
Web development skills.
Metadata skills.
About the department you will serve.

Providence Strategic and Management Services provides a variety of functional and system support services for Providence St joseph Health from Alaska to California. We are focused on supporting our Mission by delivering a robust foundation of services and sharing of specialized expertise.
Our Mission As expressions of God's healing love, witnessed through the ministry of Jesus, we are steadfast in serving all, especially those who are poor and vulnerable.
About Us Providence Health & Services is a not-for-profit Catholic network of hospitals, care centers, health plans, physicians, clinics, home health care and services guided by a Mission of caring the Sisters of Providence began over 160 years ago.Providence is proud to be an Equal Opportunity Employer. Providence does not discriminate on the basis of race, color, gender, disability, veteran, military status, religion, age, creed, national origin, sexual identity or expression,sexual orientation, marital status, genetic information, or any other basis prohibited by local, state, or federal law.