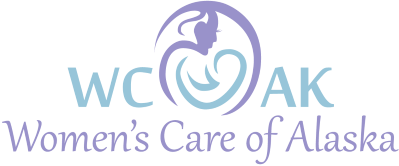 MEDICAL RECEPTIONIST FOR OBGYN PRACTICE at WOMEN'S CARE OF ALASKA
ANCHORAGE, AK 99508
WOMEN'S CARE OF ALASKA is a busy OBGYN practice, seeking another experienced candidate for the position of Medical Receptionist. This candidate will be part of the front desk team, responsible for answering all incoming calls on a multi-line phone system, scheduling all medical appointments, organizing all schedules for 9-10 providers, checking patients in and out for their appointments, verifying insurance coverage, maintaining detailed, accurate, comprehensive data of demographics and insurance information in patient accounts; obtaining, preparing, copying and/or scanning of medical records for providers, hospitals, patients, and the Electronic Health Record; routing electronic faxes and tasks to providers and medical assistants with clear follow-up, as well as performing many other clerical duties common to this type of position.    
CANDIDATE MUST POSSESS THE FOLLOWING: 
*  High School Diploma or equivalent. 
*  Minimum of 2 years experience as a receptionist in a medical office. 
*  A flexible and cheerful personality, able to represent our practice in the most professional manner possible, both in person and over the phone
*  Efficient time managements skills, with the ability to multi-task, prioritize, and adapt in time-constrictive moments, while maintaining a calm and friendly demeanor
*  Must be detail-oriented, punctual, a team-player, personable, thorough, and dependable
*  Have knowledge of third-party payer reimbursement policies and procedures
*  Demonstrate excellent oral and written communication skills, understand and apply all HIPAA protocols as an employee of a medical practice, and adhere to office policies and standards using appropriate judgment and common sense in sensitive situations
*  A neat and professional appearance and demeanor
*  The ability to operate a computer and programs such as Word, Outlook, and our EHR.  
FTE BENEFITS INCLUDE:
*  Medical Insurance (premium paid by employer), employer-supported Health Savings Account, Long Term Disability premium paid by employer, 401(K) that includes profit sharing, up to ten (10) paid holidays every year, accrual of up to four (4) weeks of PTO each year, until three (3) years of employment, then accrual of up to five (5) weeks of PTO annually.  Schedule is Monday - Friday 8a-5p (no weekends), Costco Business Membership, and the opportunity to join an exciting and fast-growing, OBGYN practice, here in Anchorage.  We just moved into our new suite three (3) years ago, and we are already preparing to expand to additional space very soon! Come in and join our team!