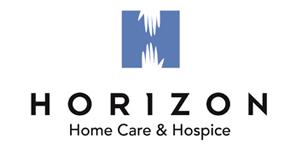 Medical Social Worker - Hospice at Horizon Home Care & Hospice
Milwaukee, WI 53224
This job is the reason you became a Social Worker. 
Horizon Home Care and Hospice, located in Milwaukee, WI, a not-for-profit Agency, has been southeastern Wisconsin's employer and hospice provider of choice for 25 years. From our unparalleled on-site Grief Resource Center to the full spectrum of care our inter-disciplinary team provides to our beautiful hospice inpatient unit with all the comfort and modern amenities of home, we bring hospice care to a new level.
Our Hospice team is looking for a compassionate, personable Medical Social Worker to provide initial psychosocial evaluations and ongoing psychosocial counseling to our patients and their families.This position is an opportunity to collaborate with an inter-disciplinary team, work with the patients in the comfort of their own homes, and really make a difference.
This is a full-time position will cover patients within their own homes and partner facilities throughout Southern Milwaukee County, Racine County, Kenosha County and portions of Waukesha County.  This role works Monday-Friday, 8-4:30pm (or similar hours) and includes an On Call rotation.
Qualifications include a required Master's in Social Work and current State of Wisconsin Advanced PracticeSocial Work license.  Must have at least two (2) years experience in a clinical setting, preferably hospice-related.  Working  knowledge of the principals and practices of social work, awareness of community resources, ability to relate to people of diverse cultural backgrounds, understand the dynamics of human behavior and social problems, utilize various treatment modalities, ability to work within an integrated team concept.  Current WI drivers license, reliable transportation, and proof of current automobile insurance also required.
Horizon Home Care and Hospice, Inc. is an equal opportunity and affirmative action employer that does not discriminate in employment and ensures equal employment opportunity for all persons regardless of their race, color, religion, sex, national origin, or status as a qualified individual with a disability or Vietnam era or other protected veteran. To achieve our goal of equal opportunity, we maintain an affirmative action program through which we take good faith efforts to recruit, hire and advance in employment qualified minorities, women, persons with disabilities, Vietnam era veterans, and other protected veterans
Medical, Dental and Vision
Retirement / Pension Plans
Tuition Reimbursement
Vacation/paid time off
Flexible Spending Accounts