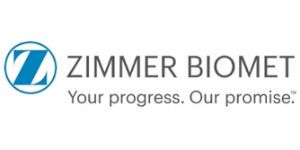 Medical Writer - MDR (635995) at Zimmer Biomet
Westminster, CO
Job Summary
The Medical Writer is primarily responsible for writing, reviewing, and managing the reviews and approvals of Clinical Evaluation Reports (CERs) for EU regulatory submissions for Zimmer Biomet Spine products. This involves conducting searches and evaluations of peer-reviewed publications, national implant registries, internally available data sets, risk management files and post market quality tabulations to compile relevant data. Report preparation includes summarizing data found and writing risk versus benefit analyses for products in a format compliant to EU regulations and directives.
Principal Duties and Responsibilities
Maintain schedules and status reports for tracking and reporting of progress of documents; participate in corporate meetings providing updates, and lead team meetings to coordinate data aggregation, writing and review efforts.
Prepare Clinical Evaluation documents, including Clinical Evaluation Plans and Clinical Evaluation Reports in accordance with European Union regulation and directives and Zimmer internal procedures:
· Identify pertinent internal and external sources of clinical and quality data, conduct literature searches of peer review publications, and collaborate with colleagues to obtain needed data sets and appendices
· Assess and summarize findings and write plans and reports.
Select and manage contracted Medical Writers, ensuring work product adheres to schedules and procedures
Function as Clinical Affairs Reviewer for documents authored by other writers
Organize and ensure timely completion of Clinical Affairs, Regulatory Affairs, Development Engineering, and MD reviews of final Clinical Evaluation documentation.
File documents and appendices in document control system, and route for approval following Zimmer Biomet QMS procedures
Update SOPs, processes and forms to remain compliant with regulations and directives.
Expected Areas of Competence
Excellent written and verbal communications skills.

Demonstrated bibliographic research and editorial skills.

Strong organizational skills, attention to detail and proofreading skills.

Strong ability to interpret and disseminate relevant product information.

Strong understanding of regulatory compliance for medical devices.

Proficiency in MS Office and bibliography applications
Education/Experience Requirements
BS/BA in biological science, engineering or a similar technical discipline

At least ten years of experience in clinical, regulatory or product engineering in the medical device industry required; 5 years of experience required for individuals with MS degree

Demonstrated experience in clinical writing and data assessment
Travel Requirements
Up to 10% travel
Additional Information
EOE/M/W/Vet/Disability