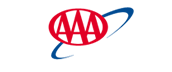 Member Relations Counselor at AAA OHIO AUTO CLUB
Providence, RI
Requisition Number
19-0397
Title
Member Relations Counselor
City
Providence
State
RI
Status
Full-Time
Type of Position
Regular
Schedule
Monday - Friday 8:30am-5:00pm
Description
JOB RESPONSIBILITIES:
• Investigates member complaints received from social media, determines appropriate resolution, and communicates with member.
• Acts as a liaison between member, contract station, and Automotive Services in resolving complaints.
• Determines reimbursements in accordance with established policies.
• Maintains accurate logs of workflow, records of member complaints, and station complaint book.

QUALIFICATIONS:

-High school diploma or general education degree (GED)
-Two to four years related experience
-Experience with managing various social media platforms required
-Excellent interpersonal skills with the ability to handle people with tact, sympathy, and patience
-Knowledge of automotive problems and service requirements
-Ability to make discretionary decisions based on existing policies
-Ability to function as a team member
-Ability to adapt to changing priorities and conditions
-Ability to communicate effectively both orally and in writing with members, contract stations, and other personnel
-Ability to maintain effective working relationship with managers and division staff members
-Computer knowledge with current software applications

AAA Northeast is one of the largest and most innovative membership organizations in North America. It is a multi-business organization comprising more than 60 locations in a six-state area. We provide valuable roadside service to our 5.1 million members, as well as many specialized services such as Financial Services & Loans, Insurance, Travel, Discounts, Auto Glass, and Driver Training. AAA is a key advocate for issues impacting the traveling public, such as highway safety, road maintenance and
elated legislation. We have a unique organizational model and many of our businesses are the largest and most sought after in their industries. AAA Northeast employees help and serve as a way of life. Through a 100-year legacy of service stewardship, our employees make valuable contributions to our workplace and the community that surrounds us. In order to continue our mission, our organization is expanding and we need talented people to work alongside us in creating our next 100 years.