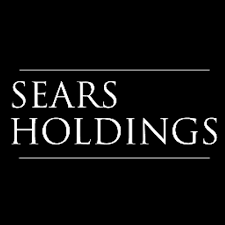 Member Service Specialist - SYW (1288: Sears Weberstown Mall) at Sears Holdings
Hayward, CA 94545
At Sears, we aspire to provide our members with products and services that improve their quality of life. In this role one would provide: Insightful advice and friendly hands-on technical support to Sears members in need while connecting them to all of our services and educate customers, associates, and your peers about Shop Your Way (SYW) Technology Solutions, while independently keeping your own technical knowledge up to date.

Responsible for helping Sears visitors, guests, customers, and SYW Members get more out of our Shop Your Way solutions by sharing knowledge and providing exceptional customer service in the following areas:
1. Get members started with our technology solutions, mobile applications, and give quick and efficient technology support.
2. Being the store ambassador for SYW Relay and SYW Personal Shopper.

JOB DUTIES/RESPONSIBILITIES:
* Have a positive attitude focusing on Serving, Delighting, and Engaging our members
* Training store staff to help transform Store customers into loyal SYW Relay and SYW Personal Shopper members
* Educate and train customers, showing them SYW technology and programs to meet daily in-store interactions goals
* Assists customers with setting up accounts with various SYW and company applications, as well as navigating the apps and troubleshooting issues and answering questions on how to utilize the apps in the most effective way
* Generate excitement around SYW services and getting customers to download and setup our applications
* Provide insightful advice and friendly hands-on technical support to members in need
* Educate customers and their peers about SYW Technology Solutions
* Fulfill orders for the SYW Relay APP for in-store purchases and out-of-store purchases such as Costco, Walmart, Walgreens, etc.
* Acting as a SYW Relay Scout to identify other local Stores, Malls, Orgs and Pickup locations that can be added to the SYW Relay app ecosystem
* Using the SYW Runner app, identifies orders and purchases items using company provided purchase cards
* Performs shopping duties within store and out-of-store in the form of driving to and visiting outside stores to purchase items on behalf of SYW Relay member
* Manages orders through the app so that all purchases are collected and delivered on time
* Consolidates orders for individual members from multiple stores into one SYW Relay delivery
* Delivers orders where necessary or hands them off to a predefined delivery service
* Monitors Runner app for orders and chat requests, and responds within SLA timelines
* Interacts with members in a professional and courteous manner
* Continually evaluates and suggests process improvements
* Performs other duties as assigned

REQUIRED SKILLS:
* Vehicle needed to complete out of store shopping
* Valid driver's license
* Proof of insurance
* Associate regularly using personal cars more than 12 times each year for company business must maintain minimum auto liability coverage of: $100,000 per person, $300,000 per accident for bodily injury and $50,000 for property damage
* Ability to assist in order fulfillment by following a list provided and selecting correct items
* Ability to form strong partnerships and communicate well with store team members
* Ability to identify issues relating to members orders and communicate to Member Service Associate for follow up
* Internet and digital/mobile app use
* Sales and Customer Service experience
* Strong emphasis to satisfy the customer
* Excellent listening and communication
* Ability to travel for training and events is required

PREFERRED SKILLS:
* Outgoing personality
* Customer Focus and Teamwork Focus
* Embraces change
* Entrepreneurial spirit
* Experience in outbound selling
* Bilingual (Spanish)

Education Experience: HS Graduate or Equivalent
Years of Related Experience: 1-2 Years
License/Certificate Required: No
Driver's License Required: Yes
Travel Requirements: 25%
Age Requirement: 18

Equal Opportunity Employer / Disability / Vet.