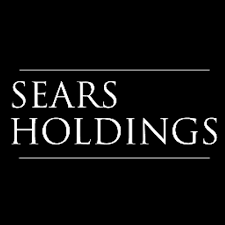 Member Services Associate (Personal Shopper) at Sears Holdings
Hoffman Estates, IL 60179
Job Description
Req/Job ID: 985830BR
Employing Entity: Transform SR Holding Management LLC
Employment Category: Regular, Full-time
Job Function: Customer Service
Store ID: 58491: Sears Holdings Management Corp

Personal Shoppers are instrumental in creating the stylish, forward-thinking, personalized experience that stays true to the Shop Your Way ecosystem. Personal Shoppers follow the core tenets of the team: 1) Uncompromising Quality with Customized Service 2) Delivering Convenience at Every Turn 3) Relentless passion for the Member thus creating enduring relationships that are rooted in what the member likes, loves, and wants.

You'll be on the front line, chatting with our existing members and introducing Shop Your Way to new members, sharing your insights about how our service makes it easier to get their "to-do list" done giving them time back in their day to enjoy with friends, family, and other key components of their lifestyle. You'll encourage our members to connect with you as their Personal Shopper. You'll build upon our fast-paced and innovative culture that thoughtfully focuses on the member, introduces the member to all of the ways Shop Your Way can help save time and money, while ensuring their experience with Sears and Kmart, both online and in-store, is always positive and bragworthy.
Job Requirements
Job Duties/Responsibilities:
Personally support hundreds of clients each month using our Member Services platform to design the right solution for the member.
Manage inbound member needs through our Apps, phone, and email.
Provide personalized and compassionate support that aligns with Shop Your Way.
Get to know and serve the members by helping them identify their needs through a thoughtful discovery process.
Support the member's profile using our exclusive Shop Your Way Apps. Determine the ongoing method of contact with the member. Identify gifting, considered purchase, and essential support needed on an ongoing basis. Initiate orders, returns, and other support for the member, including catalogs and research for products and services.
Act as an ambassador to Shop Your Way in order to address member questions and remove any blockers with the existing Shop Your Way experience today and going forward.
Ensure that the member is surprised and delighted throughout the experience with the Personal Shopper.
Work throughout the Member Services team, SYW, and Transform Co to address issues on behalf of clients. Capture notes and inputs from your clients and our internal team.
Be an integral part of SYW and work at the forefront of its Member Service platform and deliver key client, engagement, and order (sales) objectives.
Join an extensive community of passionate, member-focused, talented Personal Shoppers.
Express input from your clients so that their voice is heard throughout Shop Your Way.
Performs other duties as assigned
Required Skills:
High school diploma or equivalent with at least 1 year of related experience
18 years of age or older
Prior work experience in thinking outside the box, solving problems, driving sales or service solutions.
Ability to have fun, work in a dynamic environment, learn quickly and multi-task with ease.
Get your task list done attitude so that you can enjoy team outings and a great work environment.
Use your app-tastic technology insights to navigate SYW apps and mobile technology. We love Personal Shoppers who are at ease with technology and look to grow their technical skills.
Well-developed oral and written communication skills that can be addressed to a wide variety of people internally and externally. High comfort level with chatting and developing a rapport with people. You love connecting with people using Apps.
Outgoing personality with your clients and your fellow Personal Shopper team members.
You work well under pressure and have experience with outbound selling or maybe it's helping your friends find a favorite outfit or leading your crew to the best hot spot. We look for Personal Shoppers who have their own sense of style.
MS Office computer skills. CRM experience a strong plus. What's a CRM? We can show you.
All Personal Shoppers attend a mandatory 2 week onboarding/training session at the start of your hire date. This gives you the ramp you need to have a great start with the team and your clients.
Preferred Skills:
Experience and comfort with public speaking.
Entrepreneurial spirit.
#Corporate, #SYW
58491