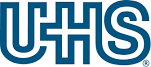 Mental Health Tech CNA - Heritage Oaks Hospital - (120134) at Universal Health Services
Roseville, CA
Location
Roseville, CA 95661 US
SACRAMENTO, CA 95841 US (Primary)

Career Area
Support & Entry Level
Category
Behavioral Health - Support Staff, Behavioral Health - Technician
Job Description
::Heritage Oaks Hospital is looking for a dynamic Mental Health Tech (MHT)!  If you have a desire to work in an engaging environment with a team of professionals dedicated to the healing and health of the patients we serve, we want to hear from you!  C.N.A's welcome to apply!
Heritage Oaks Hospital is a freestanding, 125-bed acute psychiatric hospital dedicated to serving the greater Sacramento area. We provide treatment to teens, adults and seniors living with mental health challenges. We provide a wide range of services and programs that offer evidence-based treatment proven to have positive outcomes for our patients. Our inpatient and outpatient services offer supportive and compassionate care through specialty programs that are tailored to meet the needs of our patients. Our mission is to provide safe, effective, and compassionate mental health and substance use treatment.
The Mental Health Technician functions as an active part of the treatment team, providing continuous patient care, supervision, interaction, and role modeling to patients ranging in age from adolescent through geriatrics. Mental Health Technicians work under the direction of a Registered Nurse.
Heritage Oaks Hospital offers comprehensive benefits for the MHT position, such as :
Challenging and rewarding work environment

Competitive Compensation

Excellent Medical, Dental, Vision, and Prescription Drug Plan

Generous Paid Time Off

401(K) with company match and discounted stock plan

Career development opportunities within UHS and its Subsidiaries
What do our current employee's value at UHS?
An environment that puts patient care first.  One of the most rewarding aspects of working with UHS is providing excellent care, comfort, and security to the patients and families you treat, at their most vulnerable times.  Having the opportunity to grow, learn, and advance in your career.  There are very robust continuing education options and opportunities for leadership development within UHS.  Supportive and responsive leadership.  Competitive salary and comprehensive benefits package.
One of the nation's largest and most respected hospital companies, Universal Health Services, Inc. (UHS) has built an impressive record of achievement and performance. Steadily growing from a startup to an esteemed Fortune 500 corporation, UHS today has annual revenue nearing $10 billion. In 2017, UHS was recognized as one of the World's Most Admired Companies by Fortune; ranked #276 on the Fortune 500, and listed #275 in Forbes inaugural ranking of America's Top 500 Public Companies.
Our operating philosophy is as effective today as it was 40 years ago: Build or acquire high quality hospitals in rapidly growing markets, invest in the people and equipment needed to allow each facility to thrive, and become the leading healthcare provider in each community we serve. Headquartered in King of Prussia, PA, UHS has more than 81,000 employees and through its subsidiaries operates more than 320 acute care hospitals, behavioral health facilities and ambulatory centers in the United States, Puerto Rico, the U.S. Virgin Islands and the United Kingdom.
If you would like to learn more about this position please contact Lori Loop, Nurse Recruiter at Lori.Loop@uhsinc.com.
Job Requirements
::Education: High school diploma or GED required.
Experience : One year of related experience, with knowledge of psychiatric patient care techniques with understanding of mental illness, preferred.
Licensure: Certified Nursing Assistant preferred.
Additional Requirements: Incumbent must maintain a current, valid certificate in Cardiopulmonary Resuscitation (CPR).  Successful completion of Handle with Care (HWC) training (provided in-house) including de-escalation and appropriate use of seclusion and restraint, within the first 30 days of employment and required prior to assisting in the procedures.  Incumbent may be required to work overtime and flexible hours.  Must score at least a C on ACE assessment.
Shift:   8 hour shifts - nights