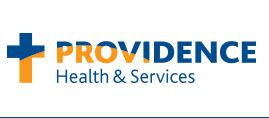 Mental Health Technician at Providence Health & Services
Olympia, WA
Mental Health Technician
Job Number: 249668
Schedule: Full-time
Shift: Day
Job Category: Social Work
Location: Washington-Olympia
Providence is looking for a Mental Health Technician (0.9 FTE, Day Shift) to work at Providence St. Peter Hospital in Olympia, WA .
We are seeking an individual to provide a safe, quiet, clean, organized environment for nursing care delivery to patients in a behavioral health setting.
In this position you will:
Participate in both the planning and implementing of individual patient treatment plans.
Help patients with personal grooming and participation in educational, recreational, and therapeutic activities.
Use good observation skills in order to recognize and report changes in behavior of patients to other team members.
Maintain patient records by using electronic systems.
Required qualifications for this position include:
Associate of Arts in Psychology  or two years experience as a Mental Health Technician, Nursing Assistant Registered license or equivalent education/experience

Nursing assistant registered (NAR)
Preferred qualifications for this position include:
Nursing Assistant Certified (NAC)
American Heart Association Basic Life Support (AHA BLS) Certification must be obtained within 90 days of employment.
About the hospital you will serve:
Providence St. Peter Hospital is a 390-bed, not-for-profit regional teaching hospital. Located in Olympia, WA, St. Peter offers comprehensive rehabilitation, medical, surgical and behavioral health services. We have been ranked as one of the top 100 hospitals and as one of 10 premier healthcare employers in the nation and have recently achieved the coveted Magnet®" recognition from the American Nurses Credentialing Center®. Our hospital rests on a 173-acre campus, much of which includes natural forest and preserved wetlands that maintain a healing environment for patients and staff.
Our Mission As expressions of God's healing love, witnessed through the ministry of Jesus, we are steadfast in serving all, especially those who are poor and vulnerable.
About Us Providence Health & Services is a not-for-profit Catholic network of hospitals, care centers, health plans, physicians, clinics, home health care and services guided by a Mission of caring the Sisters of Providence began over 160 years ago.Providence is proud to be an Equal Opportunity Employer. Providence does not discriminate on the basis of race, color, gender, disability, veteran, military status, religion, age, creed, national origin, sexual identity or expression,sexual orientation, marital status, genetic information, or any other basis prohibited by local, state, or federal law.