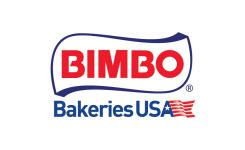 Merchandiser at Bimbo Bakeries USA
Hazel Park, MI
Position Summary:
Responsible for merchandising fresh bakery products in local customer's locations to ensure adequate product availability on the shelf and on displays.
Key Job Responsibilities:
Works in accordance with all safety rules and procedures
Maintain appropriate product levels and display locations throughout the customer's account
Maintain clean and organized back-room inventory of product
Meet customer service expectations through communication, problem resolution and follow-up with BBU leadership
Maintain a professional, team relationship with co-workers and customers
Maintain World Class merchandising standards while rotating product
Other duties as assigned
____________________________________________________________________________
Key Behavioral Competencies:
Ability to communicate and work effectively with all associates in a team environment
Must be detail oriented
Ability to work unsupervised
Qualifications:
Ideal candidate will possess:
0-1 years of general work experience preferred
Must possess a valid driver's license and safe driving record
Must have reliable transportation
Must be able to lift a minimum of 25 lbs. overhead
Must be able to push/pull a minimum of 50 lbs. of force
Must be able to follow written instructions in English
Must be able to stack product according to sales center stacking procedures
Must possess basic math skills
Must be 18 years or older

We are proud to offer competitive compensation, comprehensive health and welfare benefits and an engaging work environment.