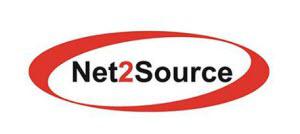 Messaging Architect at Net 2 Source
Paramus, NJ 07652
Net2Source, Inc. is one of the fastest growing IT Consulting company across USA. N2S is headquartered at NJ, USA with its branch offices in Asia Pacific Region. N2S offers a wide gamut of consulting solutions customized to client needs including staffing, training and technology.
Job Summary:
Messaging Architect
Jersey City,  NJ 
12 months+
The ideal candidate would have a minimum of 5 years of experience in the Financial industry with a sound knowledge of core infrastructure technologies such as Messaging, virtual desktop (preferably VMware View), Microsoft operating systems, Active Directory, scripting and excellent communication and documentation skills. He or she will have deep understanding of Office 365
Five plus years implementing:
* Microsoft Exchange/OCS/Lync 2007/2010/2013/Office365 in complex environments; [The Exchange experience (email, calendar, notes, address book) to O365 must be hands-on]
* Enterprise Vault/Actiance/Compliance/E-Discovery tools;
* Implementing multi-forest Active directory environments;
* Implementing GPOs, OU, resources, security principals, replication, DNS/name space, group policy management, schema modifications, ADFS, SSO, domain/forest creation;
* Shell scripting (PowerShell, NT, SQL,) Example scripts must be provided
About Net2Source, Inc.
Net2Source is an employer-of-choice for over 1000 consultants across the globe. We recruit top-notch talent for over 40 Fortune and Government clients coast-to-coast across the U.S. We are one of the fastest-growing companies in the U.S. and this may be your opportunity to join us!
Want to read more about Net2Source? , Visit us at
www.net2source.com