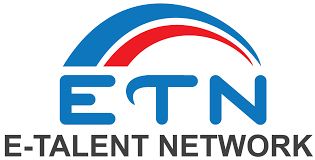 Meter Reader at TSC GLOBAL SOLUTIONS INC
Ocala, FL 34470
Job Title: Meter Reader
Location: Ocala, FL 34470
Duration: 6 Months

Job Description:
Read water consumption meters and enter data in route books or hand-held computers.
Enter information into databases or software programs.
Walk or drive vehicles along established routes to take readings of meter dials.
Operate vehicles or material-moving equipment.
Upload into office computers all information collected on hand-held computers during meter rounds, or return route books or hand-held computers to business offices so that data can be compiled.
Enter information into databases or software programs.
Verify readings in cases where consumption appears to be abnormal, and record possible reasons for fluctuations.
Inspect meters for unauthorized connections, defects, and damage such as broken seals.
Monitor equipment operation to ensure proper functioning.
Connect and disconnect utility services at specific locations.
Report to service departments any problems such as meter irregularities, damaged equipment, or impediments to meter access, including dogs.
Report maintenance or equipment problems to appropriate personnel.
Collect past-due bills.
Collect deposits, payments or fees.
Answer customers' questions about services and charges, or direct them to customer service centers.
Discuss account status or activity with customers or patrons.
Refer customers to appropriate personnel.
Update client address and meter location information.
Maintain financial or account records.
Leave messages to arrange different times to read meters in cases in which meters are not accessible.
Discuss account status or activity with customers or patrons.
Report lost or broken keys.
About our Company: -
E-Talent Network is responsible for carrying out the recruitment process and is a service provider for 22nd Century Technologies.
22nd Century Technologies is a business enterprise that supports demanding staffing programs for Corporations and State and Local Government Agencies. Its journey began in 1997 by supporting large Federal contracts which nudged us in the direction of creating large candidate pools across the country. Over the last 20 years, we have built a strong business model that is carefully constructed to deliver on multiple facets. We have proven past performance of providing services that exceed our clients' expectations. Today 22nd Century technologies supports clients in all 50 states and has grown to be a company that is trusted and sought for providing a complex mix of workforce solutions. With a firm grip on the entire spectrum of staffing solutions, we have placed more than 500,000 skilled resources and delivered 15 million+ man-hours.
"22nd Century Technologies is an Equal Opportunity Employer" and "US Citizens & all other parties authorized to work in the US are encouraged to apply."
E-Talent Network is proud to service TSCTI recruitment needs with Our Global Delivery model with 110 recruiters, data miners and research analysts working across multiple time zones is backed by an internal database of 2.4 million resources across all major industries.