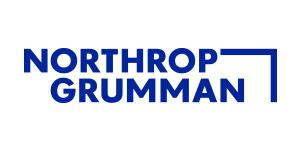 Mgr Engineering 1 at Northrop Grumman Corporation
Palmdale, CA
Job Description
At Northrop Grumman we develop cutting-edge technology that preserves freedom and advances human discovery. Our pioneering and inventive spirit has enabled us to be at the forefront of many technological advancements in our nation's history - from the first flight across the Atlantic Ocean, to stealth bombers, to landing on the moon. We continue to innovate with developments from launching the first commercial flight to space, to discovering the early beginnings of the universe. Our employees are not only part of history, they're making history.
Northrop Grumman Aerospace Systems has an opening for a Manager Engineer 1.
In this role you will:
Supervise or manage responsibilities for projects engaged in research and/or product development in more than one engineering discipline. Responsible for daily operations of a team or work unit (direct supervision of the staff, assignment of work, schedules, day to day workflow, and operating costs). Program Manager responsibilities include: cost, schedule, and technical performance of a specific unit or work package on a large system development-type contract or broad responsibility for all aspects of program performance on a delivery order or small technical services-type contract. Monitors daily operations of a unit and actively assists, or provides direction to, subordinates as required. May perform, especially in staff or professional groups, ongoing operational tasks of organizations unit.
Basic Qualifications:

• B.S. Degree in STEM with 3 years of relevant work experience or HS Diploma with 7 years of relevant work experience
• Active DoD Secret clearance with a refresh/reinvestigation within the last 6 years is required to start.
• Ability to obtain and maintain program access.
Preferred Qualifications:

• Instrumentation and/or Flight Test experience
• Timecard approval experience
• Performance evaluations experience
• Familiar with Microsoft Excel, Project and Excel
Northrop Grumman is committed to hiring and retaining a diverse workforce. We are proud to be an Equal Opportunity/Affirmative Action Employer, making decisions without regard to race, color, religion, creed, sex, sexual orientation, gender identity, marital status, national origin, age, veteran status, disability, or any other protected class. For our complete EEO/AA and Pay Transparency statement, please visit . U.S. Citizenship is required for most positions.