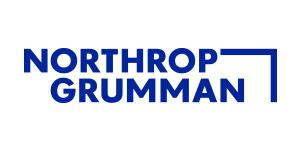 Mgr Engineering 2 at Northrop Grumman Corporation
Palmdale, CA
Job Description
As a leader, you alwaysact with integrity, and the highest ethical standards characterize everythingyou do. You enable your team to achieve predictable and balanced results, whilesatisfying the needs of internal and external partners. You treat all peoplewith respect, and model personal growth and continuous development. You knowhow to build an inclusive environment that attracts, retains, and inspires adiverse and engaged team. You build trusted and valued customer relationshipsand communicate effectively, so that people throughout the organization feelengaged and connected to their work. You deliver excellence, strive forcontinuous improvement and respond vigorously to change. You ensure that yourteam has the information and tools needed to perform at their best. Youdemonstrate our committed pursuit of applying innovation to meet therequirements of our customer. You create and execute strategies that result insustainable value creation that delivers measurable results. If this isyou…keep reading!
At Northrop Grumman wedevelop cutting-edge technology that preserves freedom and advances humandiscovery. Our pioneering and inventive spirit has enabled us to be at theforefront of many technological advancements in our nation's history - from thefirst flight across the Atlantic Ocean, to stealth bombers, to landing on themoon. We continue to innovate with developments from launching the firstcommercial flight to space, to discovering the early beginnings of theuniverse. Our employees are not only part of history, they're making history.
Northrop GrummanAerospace Systems has an opening for a Manager Engineering.
Job Summary:
Manages System TestEngineering Group. Responsible for the direct supervision/management of thestaff. Responsible for providing objective-oriented direction to subordinatesutilizing Mgmt guidelines & general policies. Manager responsibilitiesinclude: planning and program performance addressing cost, schedule, technicalperformance, and quality of a work package. Duties will also include sectionmanager responsibilities for the Special Test Equipment sup-IPT.
Basic Qualifications:
Bachelor's Degree in STEM with5 years of experience in a System Testrelated field/ortestengineering experience.
Must have an active DoD Secret Security Clearance with the abilityto obtain/maintain Special Program Access.
Must have experience with EVMS

Preferred Qualifications:
Experience working with Special Test Equipment
Experience working with or for a manufacturing operation


Northrop Grumman is committed to hiring and retaining a diverse workforce. Weare proud to be an Equal Opportunity/Affirmative Action Employer, makingdecisions without regard to race, color, religion, creed, sex, sexualorientation, gender identity, marital status, national origin, age, veteranstatus, disability, or any other protected class. For our complete EEO/AA andPay Transparency statement, please visit . U.S.Citizenship is required for most positions.