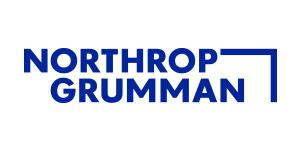 Mgr Subcontracts Admin 2 - Clearance Required at Northrop Grumman Corporation
Palmdale, CA
Job Description
Global Supply Chain
Climb to new heights on your journey when you start Defining Possible with Northrop Grumman. Enjoy a purposeful career in aeronautics that is crucial to the way we connect and protect our world across land, sea, and air. Bring your experience and take advantage of this opportunity to discover how you can start to push past possible and achieve your goals today. Enjoy a diverse, collaborative environment with professionals across the nation ready to help launch your career.

As a leader, you always act with integrity, and the highest ethical standards characterize everything you do. You enable your team to achieve predictable and balanced results, while satisfying the needs of internal and external partners. You treat all people with respect, and model personal growth and continuous development. You know how to build an inclusive environment that attracts, retains, and inspires a diverse and engaged team. You create trusted and valued customer relationships and communicate effectively, so that people throughout the organization feel engaged and connected to their work. You deliver excellence, strive for continuous improvement and respond vigorously to change. You ensure that your team has the information and tools needed to perform at their best. You demonstrate our committed pursuit of applying innovation to meet the requirements of our customer. You create and execute strategies that result in sustainable value creation that delivers measurable results.
Northrop Grumman Aeronautics System Sector is seeking aSubcontracts AdminManager 2 to join our team of qualified, diverse, individuals in the Subcontracts Management supporting the B2 portfolio.This position will be located in Palmdale, CA.
Responsibilities:
This position willmanage the B-2 Subcontracts team and will report directly to the SubcontractsDirector, MAS Division. Overall responsibilities would be to ensure the B-2Major Subcontracts team meets program goals and expectations, while alsosupporting the various needs of the team.
Develops subcontract specifications, work statements, and terms and conditions for the procurement of specialized materials, equipment, and/or services. Prepares bid packages, conducts bidders conferences, analyzes and evaluates proposals, negotiates subcontract provisions, selects or recommends subcontractors, writes awards, and administers resulting subcontracts. Negotiates and coordinates additions, deletions, or modifications to subcontracts. Participates with contracts administration and purchasing to develop subcontract policies and procedures.