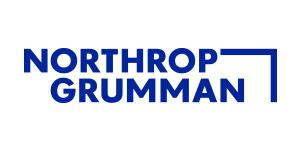 MicroElectronics Applications Support Analyst 2/3 at Northrop Grumman Corporation
Redondo Beach, CA
Job Description
Information Technology
At Northrop Grumman we develop cutting-edge technology that preserves freedom and advances human discovery. Expand your career through experience and exposure, all the while supporting a mission that seeks to ensure the security and freedom of our nation and its allies.

Join us on the edge…. the Cutting Edge!

Northrop Grumman's Enterprise Services organization is seeking a well qualified applicant to perform software development and integration tasks as a member of Northrop Grumman IT Solutions, providing systems support of the NG Aerospace Systems' Microelectronics Wafer Fabrication production line.
This position will be located in Redondo Beach, CA and can be hired at either a Level 2 or Level 3,depending upon education and experience.
The majority of the software applications are in-house developed and leverage a variety of technologies, including but not limited to: Web Application Development (HTML, Java, JavaScript, PHP, Perl, ProC, Visual Basic), Oracle DB, PL/SQL, SQL Server, MS Access, Tomcat and Apache web servers.

The candidate will be part of a team of software developers reporting directly the Enterprise Services Program Manager (ESPM) for the Microelectronics business area at the Redondo Beach NG Space Park facility.

Work assignments are "self directed" and require that the candidate interface directly with Aerospace Systems business partners along with other stakeholders.


Position responsibilities will include but are not limited to:

• Directly support resolution of all software related problems within the ME production line for the individual's area of responsibility
• Gather requirements for engineering and manufacturing software support needs from business partners
• Perform various software engineering tasks involved in the entire SW development life cycle from requirements analysis up to software maintenance.
• Support strategic planning of software tool usage through process development, automation and technology
• Participate in routine maintenance of applications and infrastructure(apply and test patches, update service account passwords, address server and application vulnerabilities, support power outages, facilities moves and other off-shift maintenance activities, etc.)
• Support various enterprise initiatives and technology and data center uplifts.