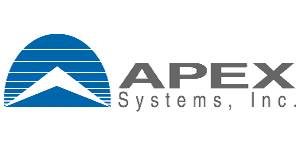 Microservices Developer at Apex Systems
Columbia, MD
Job Description
Job #:
 989509
Position Description
The Microservices Developer will develop and maintain the high-performing Java applications used by the Enterprise Portal. They will have the prime accountability for major projects and will develop detailed and robust design, code, test, and implement proposed systems. The Microservices Developer will be responsible for creating maintainable, adaptable, scalable, defect-free code using software development best practices and coding standards (i.e. software reuse, refactoring, continuous integration, test automation, secure development, Test Driven Development, static code analysis, peer/code review). Please send updated resume to Erin Besch ebesch@apexsystems,com and call 443-539-3320. 
For this position we can only accept candidates who can work on our W2. Role and Responsibilities
Designs and supports the implementation of low-latency, high-availability, and high-performance applications that adhere to security and data protection requirements
Develops, integrates, and deploys Microservices with Java, Spring Boot Microservices and REST API's
Responsible for developing RESTful services as part of a Platform as a Service PaaS that is hosted at AWS
Develops applications using Spring Framework (IoC, MVC, Transactions, Security, and Batch)
Writes Unit test frameworks (JUnit, Mocking frameworks), code coverage, and code review
Actively works with the Requirements, Testing, and Infrastructure Teams, document detailed design, participate in team development efforts, develop and unit test good quality code, and troubleshoot defects and incidents
Is pro-active in daily development activities, estimating detail design and development efforts, and adhering to development timelines specified by the schedule
Education:
Bachelor's degree in computer science or related field
Required Experience 
8 years of experience in the complete system development lifecycle (SDLC) of J2EE web-based distributed systems, along with troubleshooting activities and debugging skills with backend microservices and related issues
6 years of experience in JAVA and Spring Boot
6 years of experience in unit testing (Junit, Mockito, Power Mockito) and Code coverage implementations
6 years of experience with AWS, Relational and No SQL databases (MySQL, Postgres, DynamoDB), Caching (Redis, Varnish), Docker
4 years of experience with build/SCM (Maven, Gradle, NPM) and CI/CD (Jenkins, Nexus)
3 years of experience working on Agile projects and strong knowledge of Agile terminology and tools including VersionOne/JIRA
3 years of experience with modern software development tools for Continuous Integration including Jenkins, Git / BitBucket and Maven
Working knowledge building Docker container images and deployment through CI tools
Desired Education and Experience
•  US citizen or a Green Card holder
Experience in CMS or Health care organization
AWS certification(s) or AWS Cloud experience
Experience with SpringWeb Flux, Angular 7, HTML5, SCSS, Node JS, and JavaScript
Experience with WebSphere and Life-ray Portal development
EEO Employer
Apex Systems is an equal opportunity employer. We do not discriminate or allow discrimination on the basis of race, color, religion, creed, sex (including pregnancy, childbirth, breastfeeding, or related medical conditions), age, sexual orientation, gender identity, national origin, ancestry, citizenship, genetic information, registered domestic partner status, marital status, disability, status as a crime victim, protected veteran status, political affiliation, union membership, or any other characteristic protected by law. Apex will consider qualified applicants with criminal histories in a manner consistent with the requirements of applicable law. If you have visited our website in search of information on employment opportunities or to apply for a position, and you require an accommodation in using our website for a search or application, please contact our Employee Services Department at 844-463-6178-6178.