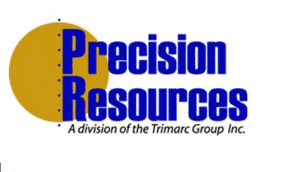 AWS Cloud Solutions Architect at Precision Resources
Saint Louis, MO 63105
Precision Resources, a division of the Trimarc Group Inc., is presently recruiting for a AWS Cloud Solutions Architect for a position in St Louis, MO. Candidates must have an Active Secret Clearance and COMPTIA Security + Certification.
Compensation $120K-$150K
The Cloud Solutions Architect is responsible for leading the creation of a technology framework and providing technical leadership in cloud computing with a focus on the design of enterprise data environments and services that run on cloud platforms. This person will be responsible for ensuring that critical applications are designed and optimized for high availability and disaster recovery.
 This candidate must have a minimum of 10 years of experience of which at least 5 years must be specialized in AWS
Cloud Architecture and Design and Development
Demonstrate knowledge of cloud architecture and implementation features (OS, multi- tenancy, virtualization, orchestration, elastic scalability)
Demonstrate knowledge of DevOps tool chains and processes
Act as a Subject Matter Expert to the organization for cloud end-to-end architecture, including AWS and future providers, networking, provisioning, and management
Develop a library of deployable and documented cloud design patterns, based on the determined applications portfolio, as a basis for deploying services to the cloud
Develop solutions architecture and evaluate architectural alternatives for private, public and hybrid cloud models, including IaaS, PaaS, and other cloud services
Drive scope definition, requirements analysis, functional and technical design, application build, product configuration, unit testing, and production deployment
Ensure delivered solutions meet/perform technical and functional requirements
Provide support and technical governance, expertise related to cloud architectures, deployment, and operations
Bachelor's degree in Computer Science or closely related subject; an advanced degree is preferred.
Must have US Citizenship with an Active Secret Clearance
COMPTIA Security+ Certification


For a current listing of all of our positions, please visit
Precision Resources, a division of the Trimarc Group Inc., is one of the fastest growing consulting and recruiting firms providing top-tier Information Technology professionals in the southeast.
Our IT Consulting and Recruitment Division is strengthened with our ability to match talented and experienced Information Technology professionals to the unique business needs of our clients. Our team-based approach allows us to combine our experiences in the IT industry to develop effective, customized solutions quickly and efficiently. Since we focus on building long-term relationships, we are always striving to provide higher quality service and produce better results.
We have become a strategic partner for Fortune 500 firms as well as small to medium sized companies because of the ability to quickly develop effective, customized solutions for time-sensitive initiatives for our clients.  From contract and consulting, to contract to hire and permanent placement, Precision Resources has a solution to meet your needs.