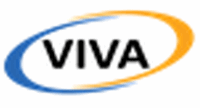 PHP Developer / IMS Developer at Viva USA Inc.
Dallas, TX
Title: PHP Developer / IMS Developer
Mandatory skills:
Object Oriented Programming, OOP,
Hypertext Preprocessor, C, C++, Java,
OO design principles, OO design patterns, MVC, factory, singleton,
Service Oriented Architecture, SOA, web services,
distributed systems design, architectural decisions,
database design, data structures, algorithms fundamentals,
version control system, git,
unit testing, PHPUnit,
framework, CodeIgniter, Symfony,, Zend,
ORM, Doctrine, Propel,
Message Queues,
automated tests, automated test frameworks,
object oriented application, prototype, production deployment
Description:
Demonstrated desire to innovate and develop new technology
A self-starter with a positive attitude and willingness to drive projects to completion in a fast moving environment
Design and develop innovative, company and industry impacting products and services
Design, develop and implement object-oriented applications from prototype to production deployment
Create highly scalable and performant Simple Object Access Protocol (SOAP)/ Representational State Transfer (REST) / Extensible Markup Language (XML) / JavaScript Object Notation (JSON) web services Design and develop integration strategies for open source and commercial technologies
Take ownership and deliver the assignments, working under the supervision of IBM Architect and technical leads. To meet project requirements and timelines.

Required Experience:
Demonstrated knowledge of developing and delivering production ready code in 1 or more Object Oriented Programming (OOP) language such as Hypertext Preprocessor (PHP5+), C/C++, or Java
Strong understanding of OO design principles and patterns (MVC, factory, singleton)
Demonstrated knowledge of Service Oriented Architecture (SOA) / web services
Demonstrated experience with large scale, distributed systems design and architectural decisions
Demonstrated knowledge of database design
Demonstrated analytical skills and data structures/algorithms fundamentals
Experience with a version control system (git preferred)
Demonstrated verbal and written communications skills a plus
Demonstrated collaboration skills and team player to accomplish project objectives.

Mandatory Qualifications
Experience with unit testing (PHPUnit)
Experience using a framework such as CodeIgniter, Symfony, or Zend
Experience using an ORM (Doctrine or Propel)
Experience with Message Queues
Experience writing automated tests or using automated test frameworks

VIVA USA is an equal opportunity employer and is committed to maintaining a professional working environment that is free from discrimination and unlawful harassment. The Management, contractors, and staff of VIVA USA shall respect others without regard to race, sex, religion, age, color, creed, national or ethnic origin, physical, mental or sensory disability, marital status, sexual orientation, or status as a Vietnam-era, recently separated veteran, Active war time or campaign badge veteran, Armed forces service medal veteran, or disabled veteran. Please contact us at for any complaints, comments and suggestions.
Contact Details:
Please send your resumes to and one of our recruiter will get in touch with you.

VIVA USA INC.
3601 Algonquin Road, Suite 425
Rolling Meadows, IL 60008
http://www.viva-it.com
97,867 - 123,138 /year
PHP Developer
What is this?