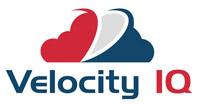 Microsoft Windows and Networking support at Velocity IQ, Inc.
Saint Petersburg, FL 33714
A Microsoft Windows and Network  technician working  8:00 A.M. to 5 P.M. Tuesday-Saturday, shift changing to  Monday-Friday approximately 6 months later if desired in the Tampa Bay and surrounding areas. We service small to medium sized professional companies including Windows 2008 - 2019 Servers, Desktop computers with a wide variety of software and hardware combinations, Exchange 2013 – 2019, video surveillance servers, VoIP and phone systems  as well as door access controls.  This position  is salary with bonus paid on productivity. The qualified candidate will perform a variety of support duties associated with Windows 10 and more importantly Exchange Server 2013-2019 & Windows Server 2008-2019. Cloud support for Amazon, Azure, Office 365 and more. Support Duties include troubleshooting hardware and software problems, installation of software, server maintenance and more. Assist client with Project Planning such as Installation and Migrations. This position is for the day shift. Strong problem solving skills required and  strong field/trouble shooting experience required. Must have great professional attitude and appearance. Candidate will need to have specific experience servicing multiple different customers with multiple different networking technologies and equipment. Problem solving skills include working on networking and computer related equipment that you may not have seen or worked on before. Most technicians are not proficient in all of our service offerings (I.E. Phones, Video surveillance, Door access controls) when they start but you must have excellent computer and server experience and be ready to go directly into the field with little training and start servicing accounts immediately. Applicant must have a clean driving record and pass a background screening. We are seeking long term, career minded employees. 
We have an excellent benefits package including company vehicle with gas, insurance and maintenance paid for by the company, company provided cell phone, medical insurance plan with the company paying 70% of your insurance and a levels plan including paid vacations, paid holidays, paid sick days, company sponsored training events (I.E. Microsoft, Intel etc.) Company sponsored vacations and outings. The more you learn and the more you produce, the higher your bonus weekly and the higher level you achieve with better benefits.
Desired Education

· MCP, MCSA or MCSE
· 2+ years of experience in Windows environments



Required Skills


· 2+ years of experience in systems administration of Exchange

Server 2003

-2012 and/or Windows Server 2000-2012.
· The candidate should be an expert in Windows environments.
· Ability to describe, create, and manage system documentation, including standard operating procedures, and routine status reports; and script development
· Moreover, the candidate must be able to navigate through ambiguities, and flexible to multitask changing priorities.
· Capability to research, understand, and follow through on deployment of security protocols that include application of security patches; installation and maintenance of third party software; develop corrective action plans to re-mediate security vulnerabilities; describe the assessment and mitigation of system and project risk levels, and be able to create project plans for stated projects.
· Familiarity with system backup strategies based using various software's and storage disk technologies.
· Ability to provide support remotely from a computer.



Desired Skills


· Capability to work in complex Exchange & Windows environments.
· Desire to develop experience with blade servers, virtual servers and storage area network technologies


45,000 - 65,000 /year
Bonus on productivity