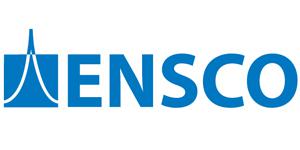 Mid-Level Java Developer at ENSCO, Inc.
Herndon, VA
Mid-Level Java Developer
Job Description
* Track emerging technologies and architecture trends
* Architect, design, and integrate FOSS and COTS solutions into the production baseline
* Develop, enhance, and maintain back-end services
* Conduct code reviews
* Develop and execute automated test scripts for coded software
* Resolve reported incidents in production systems
* Work in a collaborative environment using Agile software development methods
* Provide technical guidance to team member
Qualifications Required (Skills)
* BS degree in computer science, computer engineering, electrical engineering, other relevant technical field OR equivalent
* Minimum 5 years knowledge and experience in Java development on Linux/UNIX platforms
* Web development using the latest standards – HTML5 and CSS3
* Front-end web development using JavaScript frameworks like Angular and React
* Excellent written and oral communication skills
* Ability to work in an Agile team environment to respond to frequent customer requests
* CompTIA Security+ certification
* AN ACTIVE SECRET SECURITY CLEARANCE IS REQUIRED TO BE CONSIDERED FOR THIS POSITION
* MUST HAVE THE ABILITY TO OBTAIN AND MAINTAIN A TS/SCI SECURITY CLEARANCE, FOR WHICH YOU MUST BE A U.S. CITIZEN. YOU WILL NOT BE CONSIDERED FOR THIS POSITION IF YOU DO NOT MEET THIS REQUIREMENT
Qualifications Desired
* Demonstrated knowledge and experience in software development of structured and unstructured database solutions
* Knowledge and experience with Oracle, PostgreSQL, Hadoop, MongoDB, Solr, Storm, Kafka, or other similar applications
* Experience with Agile software development methods
* Experience implementing microservices architecture
* Active TS/SCI

#LI-MP1
Internal Position Title
Software Engineer II
Employment Status
Regular Full-time
General Education/Years of Experience
BS or equiv; 2 yrs exp
Background Check Type
7 year
Export Control and Licensing
None
Contract Award Contingency
No
Division Description
The National Security Solutions (NSS) Division provides security solutions for the United States government. NSS employees offer a multi-disciplinary approach to solve some of the most challenging technical problems in complex operational environments. Our areas of expertise are in sensor development and integration; chemical, biological and geophysical phenomenology; software applications and modeling; and operational applications of technology.

Key customers include the Department of Homeland Security, the Department of Defense, and the Intelligence Community.
Strength in Diversity
ENSCO, Inc. and its wholly owned U.S. subsidiaries are equal opportunity/affirmative action employers, committed to diversity in the workplace. All qualified applicants will receive consideration for employment without regard to race, color, religion, sex, gender identity, sexual orientation, national origin, disability, or protected veteran status, or any other protected characteristic under state or local law.
Tuition Reimbursement
Employee Events
Flexible Schedules
Life Insurance
Medical, Dental and Vision
Long Term Disability
Flexible Spending Accounts
401K
Vacation/paid time off
Professional Development
Military Leave
Paid Holidays
Paid sick days
Employee Referral Program