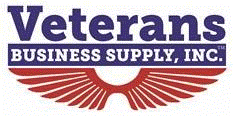 Mid/Senior Environmental Technician at Mabbett & Associates, Inc.
Bedford, MA 01730
Mabbett & Associates, Inc. (Mabbett®) is seeking a full-time, mid to senior level environmental technician to support multi-disciplinary environmental projects in our Site Assessment and Remediation (SAR) Group. This position will provide technical service and support, with an emphasis on field program implementation, to various commercial, private and federal sector clients throughout New England.

Minimum Qualifications

High School Diploma required; Associate's Degree in Environmental Science, Geology, Environmental Engineering or a related technical field is preferred;
10 years of professional experience in environmental monitoring, multi-media sampling, data collection and documentation, and back-office interpretation of field data;
Experience implementing project work plans, health and safety plans and preparing technical data tables;
Possess OSHA 40-hour HAZWOPER and 8-hour refresher certifications, as well as American Red Cross First Aid and CPR certifications;
Proficiency in Microsoft Word® and Excel®; AutoCAD® and/or GIS proficiency is a plus;
Must possess or be able to obtain, as a minimum, OMB Position of Public Trust and Federal Protective Services Favorable designations (pass a federal background check). Other clearance requirements for access to federal facilities may be necessary, and will be addressed on a case-by-case basis for work on federal projects and sites.
Essential Functions

This position will be involved in all aspects of site characterization and remediation project execution, to include work plan development support, coordinating assignments with subcontractors, multi-media environmental sampling, overseeing monitoring well installations and remedial actions, remedial systems operation and maintenance, field data management, and supporting technical report preparation.

This position will work with project and senior management to help execute site characterization and remedial actions, coordinating and implementing long-term monitoring programs, and maintenance of remedial systems.

Major responsibilities include, but are not limited to:

Collaborating and working with geologists, scientists, and engineers on the field components of SAR Group projects;
Timely and accurate gathering of environmental field samples and associated data documentation efforts;
Field program implementation and data collection activities in a variety of work environments and weather conditions;
Proper use and the ability to calibrate and maintain field sampling and monitoring equipment and remedial system components;
Performing various physical site tasks, such as walking, climbing, and lifting up to 60 lbs.
Base Location

This position is based out of our Corporate Headquarters located in Bedford, Massachusetts, but will include a substantial amount of travel to various client sites throughout New England. Work may also include specific project opportunities on a short-term basis primarily along the eastern seaboard of the United States.

About the Firm

Mabbett, an award-winning firm established in 1980, provides integrated multi-disciplinary EH&S, and architectural-engineering design services. For 39 years, Mabbett has delivered value-added professional services to Federal, state and local agencies and industry, and commercial enterprise. Mabbett is a U.S. Department of Veterans Affairs (VA), Center for Verification and Evaluation (CVE), verified Service-Disabled Veteran-Owned Small Business (SDVOSB) headquartered in Bedford, Massachusetts with regional offices in New Jersey, Rhode Island, New York and Virginia.

The firm is an Equal Opportunity and Veteran Friendly Employer. All qualified applicants will receive consideration for employment without regard to race, color, religion, sex, sexual orientation, gender identity, national origin, veteran or disability status. Mabbett & Associates, Inc. complies with federal and state disability laws and makes reasonable accommodation for applicants and employees with disabilities. Any applicant who is unable to use, or requires assistance with, the online application process may request an accommodation by contacting the Human Resources Department at: (781) 275-6050 or via email at

careers@mabbett.com



Mabbett offers a comprehensive benefits package to eligible employees, including: Blue Cross/Blue Shield medical insurance; Delta Dental insurance; Blue Cross 20/20 Vision plan; 401(k) plan with a company match; profit sharing retirement plan; performance and year-end bonus programs; group life, short and long-term disability, and travel-accident insurance, professional development programs and much more.

To apply, please send your resume and cover letter (including salary requirements) to:

Mabbett & Associates, Inc.
5 Alfred Circle
Bedford, MA 01730
(781) 275-6050
(781) 275-5651 fax
careers@mabbett.com


Include resume reference code: Mid/Senior Environmental Technician – MA 2019 when submitting your resume.

No telephone calls please.