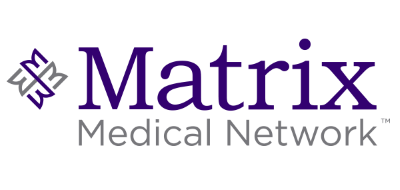 Mobile Application Developer - Temp to Hire at Matrix Medical Network
Scottsdale, AZ 85258
Mobile Application Developer - Temp to Hire 
Not your typical workday…..
Matrix Medical Network IT delivers capabilities using cutting edge technologies, including Mobile Tablet, Geo-spatial Analysis, Database Solutions using SQL and noSQL, Business Intelligence and Custom Business solutions. Looking for enthusiastic, action oriented team members who will thrive in our fast paced and dynamic environment.
Committed to Making a Difference 
Our mission, vision and values statements represent our highest aspirations. Our core values live deep within the Matrix culture and embody our profound commitment to service, character and ethics. 
We create solutions to improve the quality and affordability of healthcare

We capture and deliver reliable, real-time information that identifies and closes gaps in care and documents the state of member health.

We strive to be an employer of choice for clinical and healthcare support professionals.
 We are driving Healthcare forward. Come join us!
POSITION SUMMARY:
The Senior Developer is a technical leader providing oversight and delivery of technical projects. This role implements architecture-centric solutions in addition to providing guidance to the developers in delivering solutions that adhere to and that meets the strategic objectives set forth by the IT Leadership and the Senior Solutions Architect.
 POSITION RESPONSIBILITIES:
Participate in all phases of SDLC: from system analysis and architecture thru development and test to deployment and support.

Participate in Architecting software systems by writing Design Specifications detailing the overall architecture, description of framework, interfaces, services, and business components, interaction between the components.

Develop and unit test the framework and business components of a system and ensure seamless integration with other sub systems.

Be able to troubleshoot any complex issues during the project and provide solutions to solve them.

Keep abreast of the current technologies and technological trends. Ability to learn and prototype new technologies, and recommend their use in the company products.

Act as technical lead managing a team of developers to ensure that the project is successfully completed.

Provide support to production; diagnose and quickly resolve production issues.

Other duties as assigned.
POSITION REQUIREMENTS:


 Educational Requirements:
Bachelor's degree in Computer Science or related field; Masters degree in related field preferred.
 Required Skills and Abilities:
7 years of experience as a Developer

4 years of experience as a Senior Developer

Strong proficiency in using ES6/JavaScript programming Language.

4+ years professional experience with HTML, CSS, SASS, HTML5, Bootstrap and responsive design

Experience in building mobile-hybrid applications utilizing Javascript frameworks like Cordova.

2 to 3 years experience in building web applications/APIs using Express.js web framework.

Experience in using build tools like Webpack and Babel is a nice to have.

2 or more years Experience with React.js

At least 2 years experience in using Redux.js and integrating it in a React.js project.

Experience using  Node.js, NoSQL/Couchbase

Experience in using GITHUB repos,SVN and CICD exposure

Experience with Microsoft SQL Server 2014/2016

Experience building applications using Java and Java based frameworks like Spring or Spring Boot (Nice to have)

Excellent written and verbal communication skills

Demonstrated abilities to successfully document and communicate software platform designs to all levels of staff (technical and non technical)

Has proven record of successfully motivating and directing a software development team.

Ability to multitask, set priorities and meet deadlines in a changing environment

Demonstrated ability to make decisions and see those through to implementation

Strong analytical thinking and problem solving skills

Ability to thrive in a fast-paced work environment

Ability to work independently and as part of a team while demonstrating initiative and    using good business judgment

Ability to maintain effective working relationships with a diverse workforce

Able to represent the Company in a positive and professional manner.
Must have Android or IOS mobile applications experience. Android is preferred.   
Supervisory Responsibility: No supervisory responsibilities.
 Travel Requirements: Ability to travel up to 25%.



 Type: Full Time Temp to hire Mobile Application Developer
Location: Scottsdale Office
Hours: Monday-Friday 8:00-5:00 - Flexible
Matrix Medical Network is proud to be an Equal Opportunity Employer. Scottsdale, AZ 85258. Primary Location: Scottsdale, AZ 85258. Job: IT— Mobile Application Developer, Sr. Regular Shift. Full-time Job Level: Day Job.