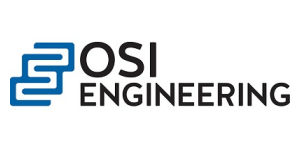 Mobile Build & Release Engineer in Mountain View, CA at OSI Engineering
Sunnyvale, CA 94085
You will join the Maps organization, developing and delivering mobile SDKs that empower businesses with Maps data and experiences for use in their own products. You will coordinate with testing, development, and product teams to release our Android and iOS SDKs on a regular cadence.
You will be responsible for adding further automation to the release process, triaging and fixing bugs, and adding features to streamline the manual testing process.
Must Have Skillsets:
• Experience managing the build & release process for a mobile product (Android and/or iOS)
• Experience configuring continuous integration pipelines for a mobile product
• Capable of developing automation tooling with a scripting language (e.g. python, shell)
Desired Skillsets:
• Experience with Maven and/or CocoaPods dependency management systems
• Mobile SDK release management & tooling (Android and/or iOS)
Location: Mountain View, CA
Duration: 6-12 months
Submit resumes to: jobs (at) osiengineering.com
Mario Ruiz
408.550.2800 x105
www.OSIengineering.com
129,738.00 - 160,624.00 /year
Build and Release Engineer
What is this?