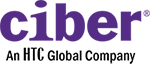 Mobile React Native Developer - remote at CIBER, Inc.
Addison, TX 75001
Live IT Up at Ciber Global
At Ciber Global, we believe the most inspired, innovative and industrious companies should win, regardless of size or legacy. We're the small company that cares and the big company that can. We deliver breakthrough performances and powerful solutions that are anything but cookie cutter in order to give our clients the competitive advantage they deserve.
Ideally we would like this resource to be onsite in either Memphis, TN or Dallas, TX but are open to remote if they are willing to travel the first week and as needed. Qualified candidates will be contacted within 1 business day.
Work. 
Responsibilities include, but are not limited to the following:
Design and build mobile applications using React native
Implement new features and improvements on existing applications
Fix bugs and improve performance as needed
Accurately estimate assigned development work
Work directly with the client to create/clarify requirements and demonstrate product capabilities
Collaborate with cross-functional teams to define, design, and ship new features.
Unit-test code for robustness, including edge cases, usability, and general reliability.
Continuously discover, evaluate, and implement new technologies to maximize development efficiency.
Make use of continuous integration to automate internal builds, unit tests, release builds, etc., as required by team
Essential Knowledge and Experience :
5+ years of software development experience, including 3 years+ of recent experience developing mobile apps
At least one year of React native development experience
Must be able to showcase published mobile applications from the Appstore and define if you were the prime developer or a contributor to the development
Objective-C/Swift (including Xcode, iOS SDK), SQLite, JSON, XML is a plus
Object-oriented programming and design including Model-View-Controller architecture
Significant experience with story boarding, memory management, Multi-threading, and background tasks
Extensive experience in SOA/Web Services architecture and web services in iOS that will result in efficient data transfer between server and the device.
Xcode debugging tools
Deep understanding of the UIViewController and UIView classes and subclasses.
Location Services, Delegate Pattern, Notifications, Key-Value Coding and other core concepts of iOS development and the Cocoa Touch Framework
Experience using GIT and Microsoft Team Foundation Server (TFS) as source code control systems, along with other Continuous development and integration tools
Working knowledge of SQL & NOSQL
Experience in implementing Microsoft centric security methodologies and technologies.
Ability to do peer code reviews and accept feedback from others reviewing your code
Strong analysis, documentation, and client-facing skills.
Create and support coding standards.
Consulting skills reflecting team building, flexibility, and customer service.
Strong development experience on full-life cycle projects.
Ability to demonstrate skills in analysis, design, implementation, and development process.
Experience with UI design and efficient layouts is a plus
Hands-on proficiency in C#/.NET, HTML5, CSS3, JQuery, Ajax, JSON, and JavaScript for hybrid mobile apps is a huge plus
Desirable Knowledge and Experience
Any experience with CMS platforms with mobile capabilities, especially Adobe Experience Manager.
Experience developing an API (OAuth, XML, JSON, REST, etc.) and familiarity with Swagger, APIGEE-127 a plus
An appreciation of good user experience
Experience with at least one cross-platform development tool such as Xamarin or PhoneGap and/or other operating systems (e.g. Android or Windows) is a big plus
Competencies :
Able to simplify complex problems, process projects into component parts, explore and evaluate them systematically.  Able to identify causal relationships and construct frameworks, for problem solving and/or development
Able to think ahead in order to establish an effective and appropriate course of action for self and others. Prioritizes and plans activities taking into account all the relevant issues and factors such as deadlines, staffing and resources requirements
Adapts and works effectively with a variety of situations, individuals or groups. Can understand and appreciate different and opposing perspectives on an issue, to adapt an approach as the requirements of a situation change, and to change or easily accept changes in one's own organization or job requirements.
Ability to cope in a technically complex and fast-changing environment, and to respond calmly and rationally to changing aspirations in a deadline-driven situation.
Clear decision-making ability with the facility to judge complex situations and assess when to escalate issues.
Ability to balance conflicting and changing demands through prioritization and a pragmatic approach
Good team player, self-motivated and able to work on own initiative.
This position requires the
successful completion of a background investigation and/or drug screen.
Ciber Global is an Equal
Opportunity Employer Minorities/Females/Gender Identity/Sexual
Orientation/Protected Veterans/Individuals with Disabilities.  
Play.
Keep discovering!
Click here.
Grow.
Ciber Global is an IT
consulting company who partners with organizations to develop technology
strategies and solutions that deliver tangible business value. Founded in 1974,
Ciber is an HTC Global Services company. For more information, visit www.Ciber.com.