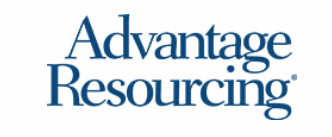 Mogul Operator - 1st Shift at Advantage Resourcing
Somerset, NJ 08873
Mogul Operator - 1st Shift (7am – 3pm)
Job Location: Somerset - Somerset, NJ
1st Shift (7AM-3PM)
JOB OVERVIEW
Ensure operation of Mogul and ensures production of candy that meets product and quality specifications.
DUTIES AND RESPONSIBILITIES
Observe gauges, dials, and product characteristics, and adjust controls to maintain appropriate temperature, pressure, and flow of ingredients
Tend or operate and control equipment
Report food safety and quality issues to Plant management and SQFP
Follow PIM Brands GMP rules
Monitor fellow employees for adherence to GMP's.
Record production and test data, such as processing steps, temperature and steam readings, cooking time, batches processed, and test results
Listen for malfunction alarms, and shut down equipment and notify supervisors when necessary
Set temperature, pressure, and time controls, and start conveyers, machines, or pumps
Turn valves or start pumps to add ingredients or drain products from equipment and to transfer products for storage, cooling, or further processing
Clean, wash, and sanitize equipment and cooking area, using water hoses, cleaning or sanitize solutions, or rinses
Remove cooked material or products from equipment
Collect and examine product samples during production to test them for quality, color, content, consistency, viscosity
Input data on production details
monitor product flow
Operate auxiliary machines and equipment
Stacks filled trays and transfers them to drying area
Positions trays under machine to receive molded candy
Feeds candy filled starch molding trays into feed rack of machine that empties trays, removes starch from candy and deposits candy on trays or conveyor for packing and shipment
Operate process within specified processing parameters designed to meet customer specifications
Comply with GMP and HAACP regulations
Operate within given SOP parameters that ensure desired food quality results
Operate at desired production rates
Interact with Maintenance personnel to monitor and improve performance of equipment.
Ability to work additional hours if needed
PHYSICAL DEMANDS/ ESSENTIAL JOB FUNCTIONS
Standing, walking, sitting, bending, reaching, kneeling and crouching. Manual dexterity of hands and fingers to handle or feel objects, tools and controls. Lifting and moving of objects weighing at least 50 lbs. Reasonable accommodations will be evaluated and considered to enable an individual to perform the essential job functions.
WORK ENVIRONMENT
Job will generally be performed in the manufacturing plant. When on the plant floor it is representative of a large, busy manufacturing operation. Noisy, active, objects on the floor, constant movement and traffic flow of motorized equipment. Hair net, beard net, assigned work uniform, protective eye wear and gloves are among the GMP required apparel that must be worn, if indicated, on the plant floor.
Qualifications
EDUCATION, EXPERIENCE AND TRAINING
High School education or equivalent is strongly preferred
Must be able to inspect and recognize good quality products
Packs Product, makes cases
Must be able to operate Palletizer
Must have the ability to follow instructions
Must have the ability to keep records
Two to three years and/or training or equivalent combination of education and experience.
Basic math and computer skills are preferred
Willing to be trained
Ability to read, speak, and write English is required